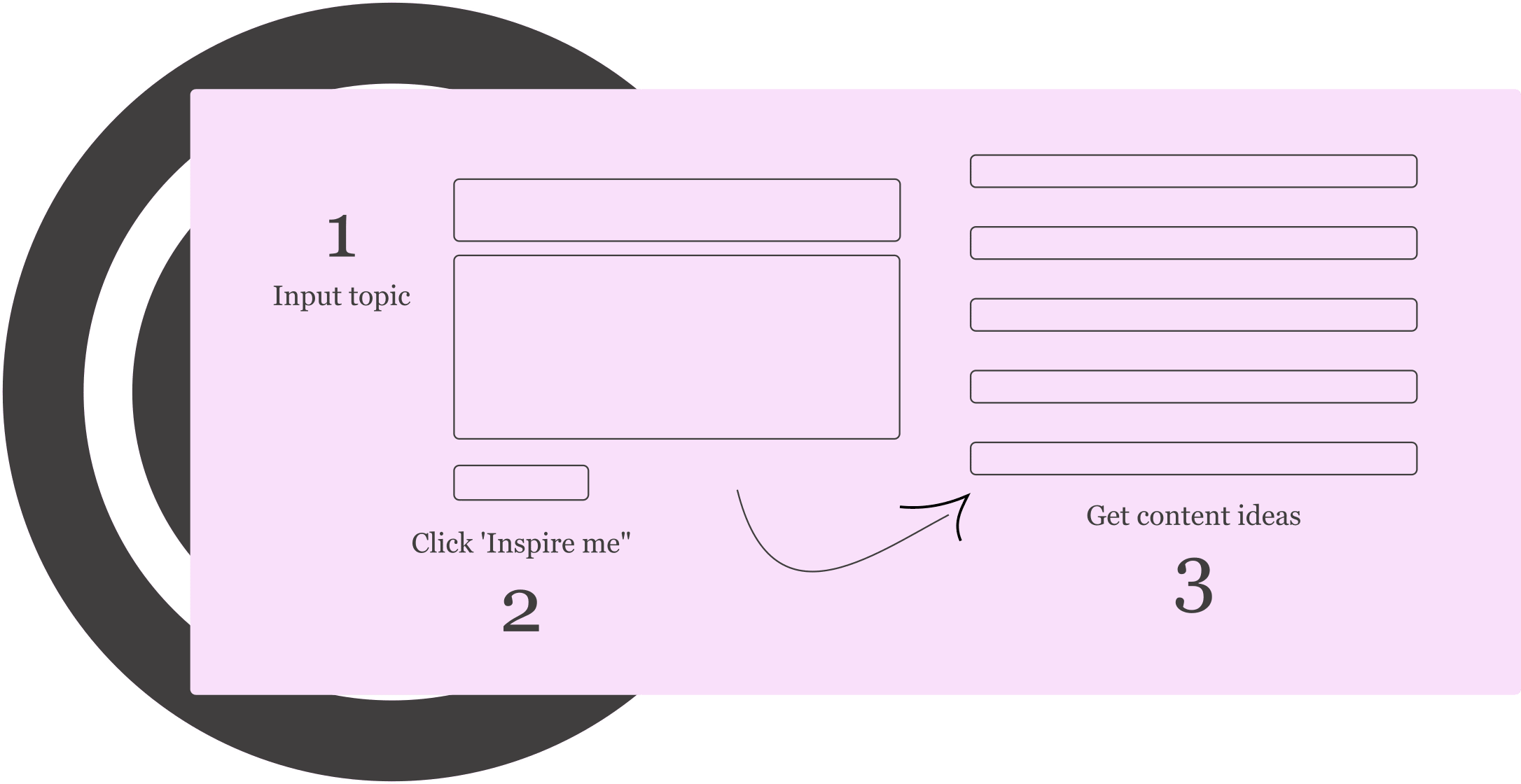 What is StoryLab.ai's Content Idea Generator?
StoryLab.ai is an online tool that generates content ideas for you.
Are you struggling to create content at scale because you don't know what content to create next? We got you covered!
Simply enter your company name (optionally), describe your product and hit the 'Inspire me" button.
Our A.I. generator will give you inspirational ideas to add to your list of potential next articles, social media posts, and more.
Run the tool as often as you need to create your perfect next pieces of content.
Why you should invest time in creating more content ideas than you can handle
Never bet on one horse, right? Just because you have a content idea, does not mean that it's the best idea you should spend your time and maybe budget on.
Having a list of ideas will help you to see what else is out there. What else can you create and which content idea deserves your attention first?
Additionally, having a list of content ideas can help you mindmap and see how you can link multiple pieces of content together.
In short.
It's a great idea to generate multiple content ideas, as long as it does not take you days to do so.
We've created StoryLab.ai to help inspire storytellers to create great new pieces of content.
Give our Content Idea Generator a try for free.
The first few runs are on us.
Cut writing time in half with StoryLab.ai
And improve as you go
To reach your growth goals, you need better copy.
More stories. Faster.
We can help you get there.
You become a better storyteller along the way.