Will AI Marketing Copy Generators Replace Marketers in 2023?
Not likely. Here's how you should use AI for Content Creation
I REALLY do not believe in letting an AI Marketing Copy Generator write your copy for you, from start to finish.
Would you;
Hire a copywriter who lives on the other side of the planet, that you can never speak to personally, but has a great reputation for writing good marketing content and copy;
Then send them a short paragraph about your business, your services, who you're trying to communicate to and your preferred tone-of-voice;
And off of that let them create your website copy, blog content, ads, social media copy, and so on?
No? I didn't think so. Why?
I see a lot of people talking about AI copywriting tools that offer to write your copy for you. All of it. ChatGPT is touted by some as almost a replacement for a professional copywriter. Or for thinking critically as a student.
"Aye" – And there lies the rub.
Writing is thinking. And listening. And feeling. And great marketing copy and content are, almost always, more than words put together in a logical order that sounds right.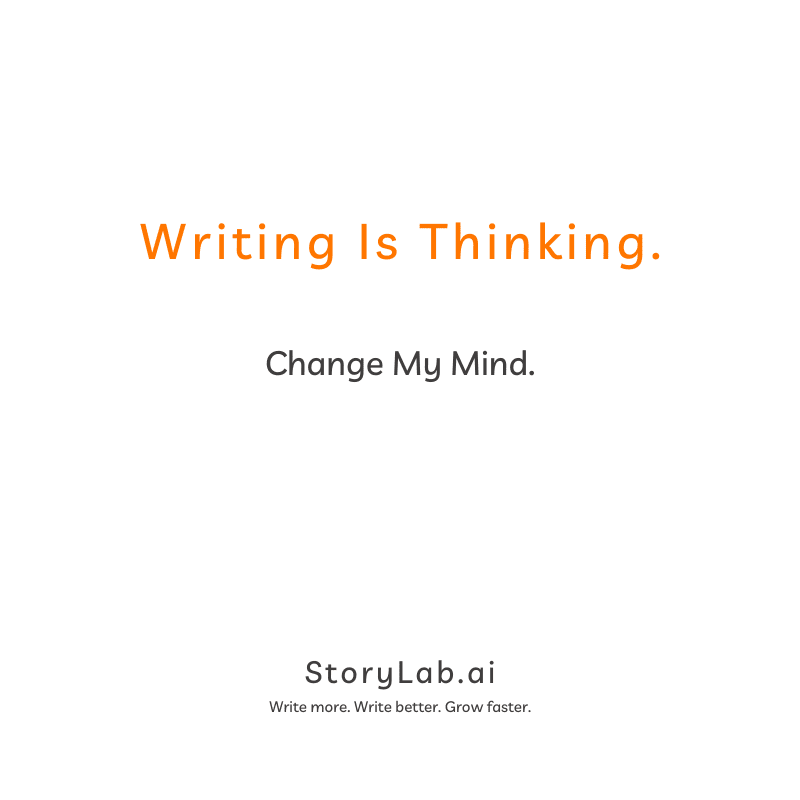 Effective marketing content and copy tell a story, and evoke an emotion – which helps you be successful in the short term.
Sustainably effective marketing copy tells your story, and as such is very very closely aligned to your identity as a business or as a professional.
You can sell a lot of tables in the front, sure. But if you can't make people happy in the back by giving them what they expect based on the stories you tell – guess what's gonna happen to your reputation? And as a consequence, to the growth and sustainability of your business in the long term?
"So what? We let an AI copy generator write all our copy. We just put a lot of time and effort into making sure we're using and/or engineering the right prompts."
Well thank you, you've just made my point for me.
What is prompt engineering?
Prompt engineering is just the AI copy gen bubble way of saying "thinking about what you wanna say, who you're trying to communicate to, how to serve them, and what you're trying to achieve".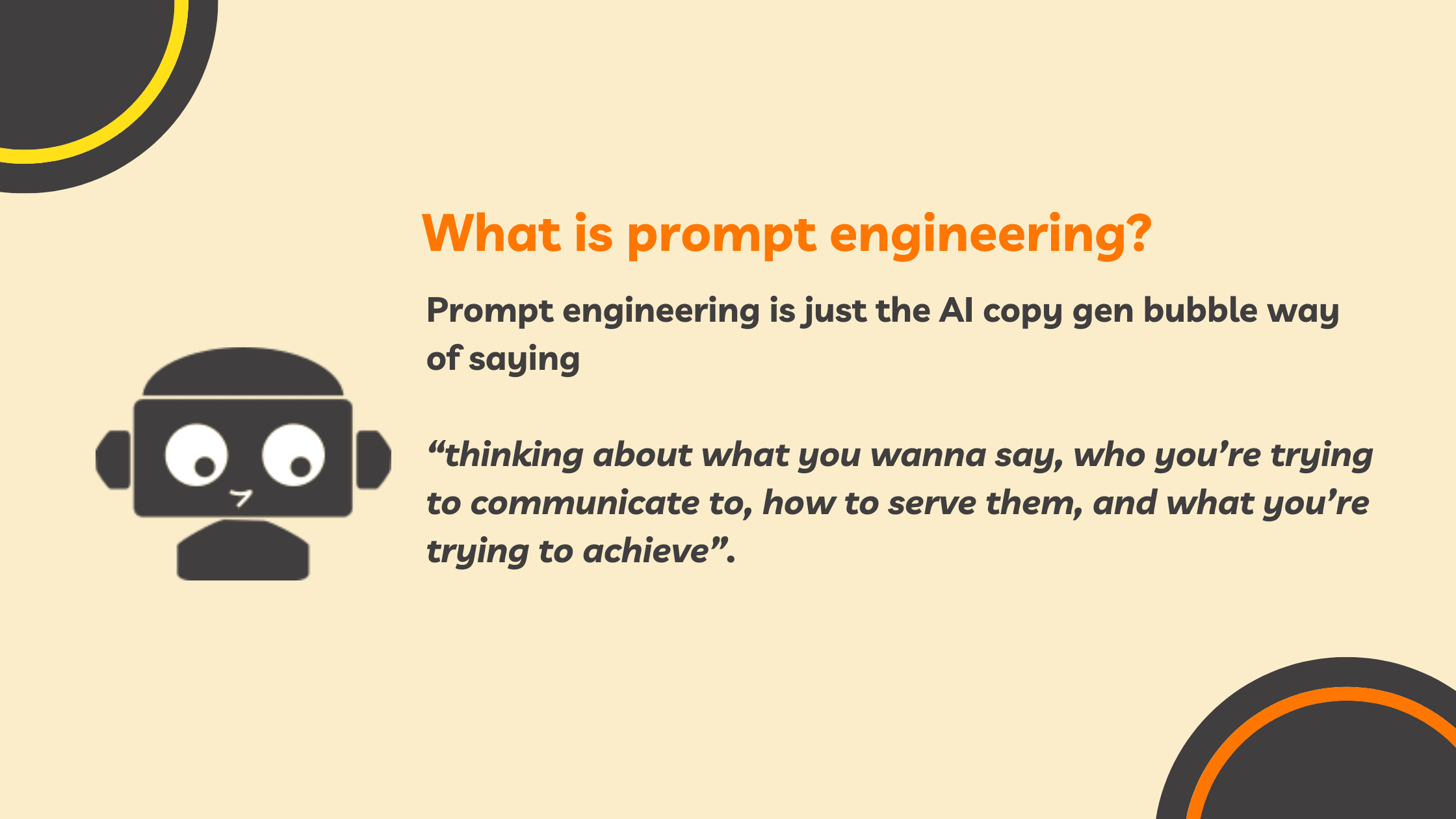 In other words: thinking strategically about your copy.
And that's why someone who's only good at putting words in an order that makes the message correct and also sounds good, is not what you really need for sustainable marketing success.
And as such, it is inherently something that you can't, and really shouldn't, fully outsource to an AI.
Of course, make your content creation process faster, much easier, and more effective with the help of AI tools – by all means.
If you do this properly, it'll even help you become a better writer – because it forces you to think. And remember; writing is listening, thinking and feeling – strategically combined.
So. Work together with your copywriter to understand your audience, to understand your (brand) identity and products and where they live in the world of your audience – and to create copy and content that not only sound great and human, but are inherently more accurate and actually human.
It won't make a world of difference for your growth in the very short term.
In the long run, I'm pretty sure you'll thank me 🙂
Related:
Author bio: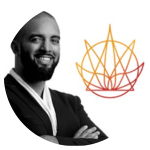 Erwin Lima: What inspires Erwin is helping people, teams and brands to become the best version of themselves. Guiding them with curiosity, empathy, and Growth Storytelling.
Over the past 10+ years as a copywriter, author, consultant, and coach, he's helped dozens of Brands, Teams, and individual human beings to grow their sense of motivation and focus, but also their reach, engagement, and revenue— through the power of their own story. You can find Erwin on LinkedIn and on his website.
Join the StoryLab.ai Community
Where Brand, Demand, and Content Go — to
Grow.
Unlimited Social Learning + Unlimited AI Generated Copy.
Ask the moderators (30+ years of experience) and other community members anything related to marketing and growth and get Unlimited access to the entire Unlimited StoryLab.ai Toolkit.