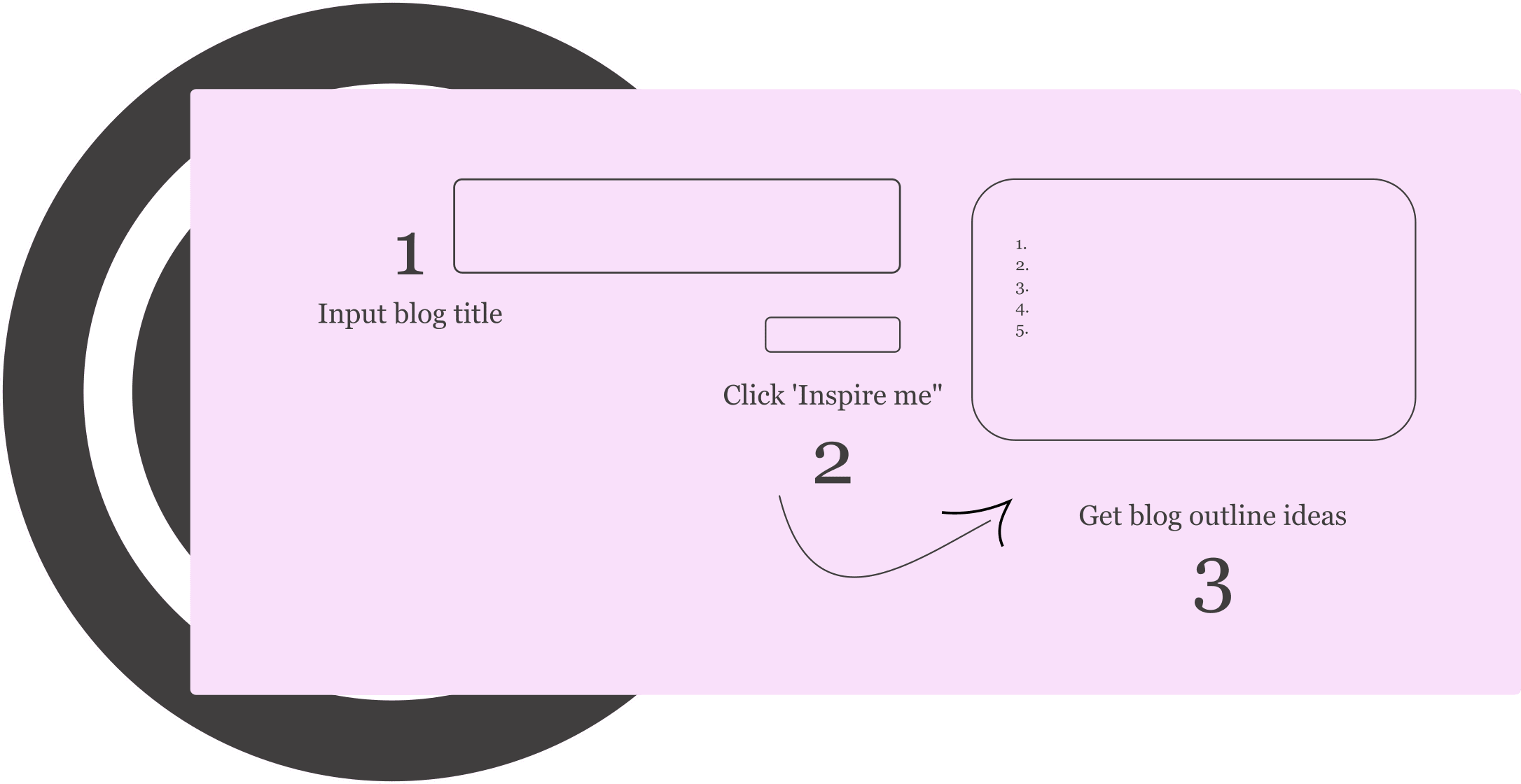 What is StoryLab.ai's Blog Outline Generator?
StoryLab.ai is an online tool that generates content ideas for you.
Are you struggling to find the perfect Blog Outline for your next article? We got you covered!
Simply enter your company name (optionally), describe your product and hit the 'Inspire me" button.
Our A.I. generator will give you inspirational examples to add to your list of potential Blog Post Outlines.
Run the tool as often as you need to create your perfect next article(s).
Why you should invest time in creating great Blog Post Outlines
When writing an article, we oftentimes explain something that is familiar to us to someone that wants to learn more.
As a person reading an article, there is nothing more exhausting than an article that is all over the place.
'Let me tell you about that day at the park. Susan was there. and actually, it was not a park but a forest and Susan came later'.
Hold on!
Please, dear writer. Take your time and think this through first. Deciding on a Great Blog Post Outline before writing your article, helps a ton.
For those that are struggling to create a great outline, we've got you covered.
With StoryLab.ai, you can Generate your Blog Post Outline based on your Blog Post Title and Blog Post Intro.
Cut writing time in half with StoryLab.ai
And improve as you go
To reach your growth goals, you need better copy.
More stories. Faster.
We can help you get there.
You become a better storyteller along the way.