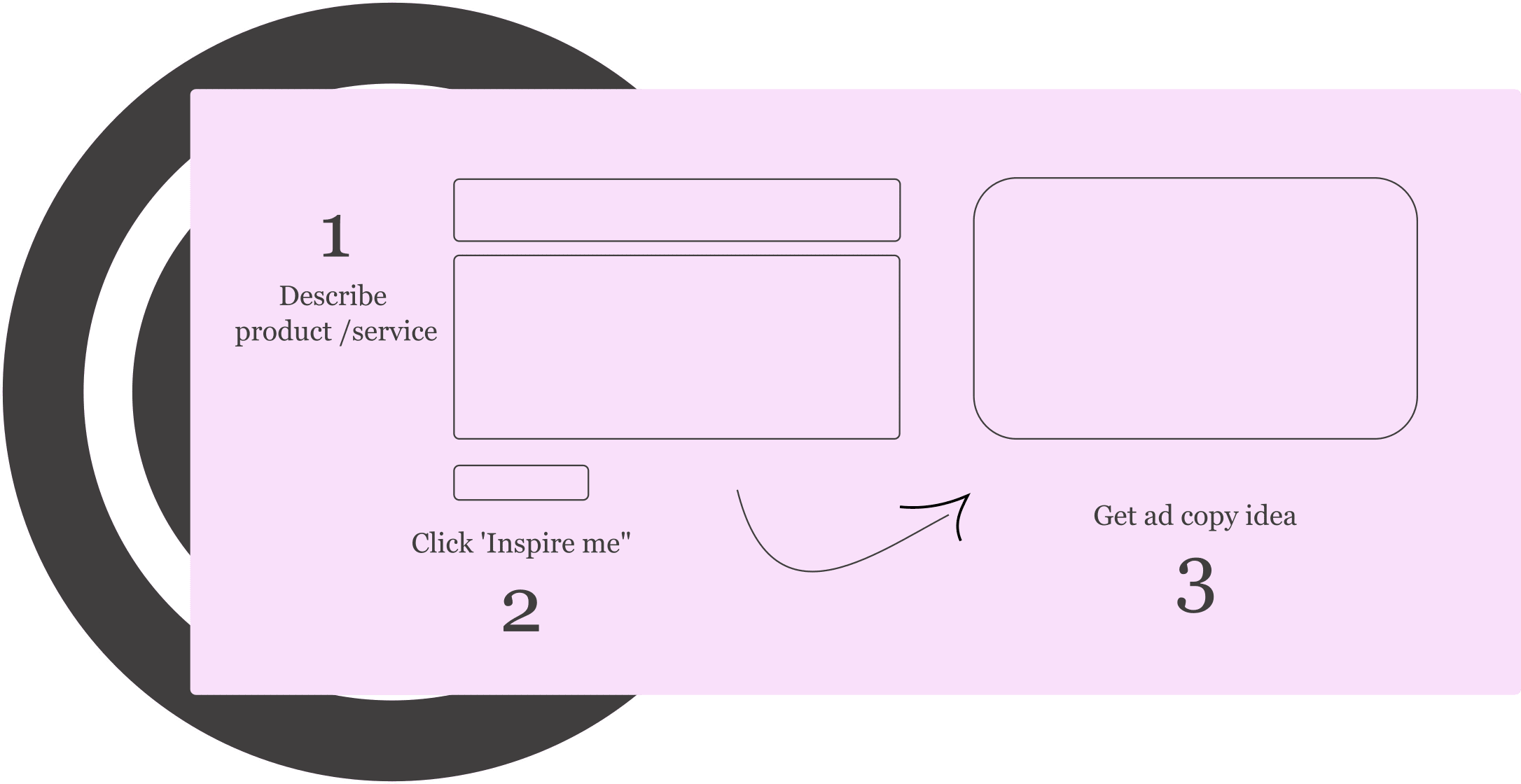 What are StoryLab.ai's Ad Copy Generators?
StoryLab.ai is an online tool that generates content ideas for you.
Are you struggling to find the perfect copy for your next ad campaign? We got you covered!
Simply enter your company name (optionally), describe your product and hit the 'Inspire me" button.
Our A.I. generator will give you inspirational copy which you can use for your next campaigns.
Run the tool as often as you need to create your perfect next ad campaigns.
Select an Ad Copy Generator below
At the moment we have three dedicated Ad Copy Generators. Two for Google and one for Facebook. That does not mean that you can't generate great ad copy for other platforms.
Give it a try. No credit card required for the free trial.
Why you should invest time in creating great Ad Copy
No matter the size of your budget, you need to get the highest return on investment on your ad investment. Your ad copy and your ad creative are the two main assets that can make or break your campaign.
Therefore.
You need great Ad Copy.
Let us help you generate fresh Ad Copy ideas so you can see how you could promote your product or service from multiple viewpoints.
Simply describe what you want to advertise and our Ad Copy Generators will do the heavy lifting for you.
Get started by simply signing up with your email.
See you on the other side.
Write great Ad Copy in half the time
There is nothing worst than staring at a blank piece of paper. StoryLab.ai's Ad Copy Generators help you to get new ideas and even complete copy with a click of a button.
Get inspired by how many different ways there are to describe your Ad Copy. Next to generating new ideas and creating new copy, you can reword existing Ad Copy with our paraphrase generator.
Our Marketing Copy Generators run on GPT-3. Trained, as the largest and qualitatively best Natural Language Processing model. Check out our resource hub and see how AI Marketing can help you reach your goals faster. The time to start using this new technology is now.
Get started for free.
Ad Copy Best Practices
Let's go over a couple of best practices of writing great ad copy, starting with PPC ads,
PPC ad copy best practices
Creating PPC ad copy is fun. You get to crawl into the brain of your target audience and think about their problems and pains and how you can help solve them.
When writing PPC ad copy always keep in mind:
Who is your audience?
What are their fears and desires?
How can you help best?
Match searcher's intent to you ad copy;
Match ad copy to your landing page;
Always add a call to action in your ad copy and landing page;
Use a PPC ad copy generator to come up with multiple variations before you select the best one.
After writing your ad copy, use this checklist below to see if you did not forget anything: