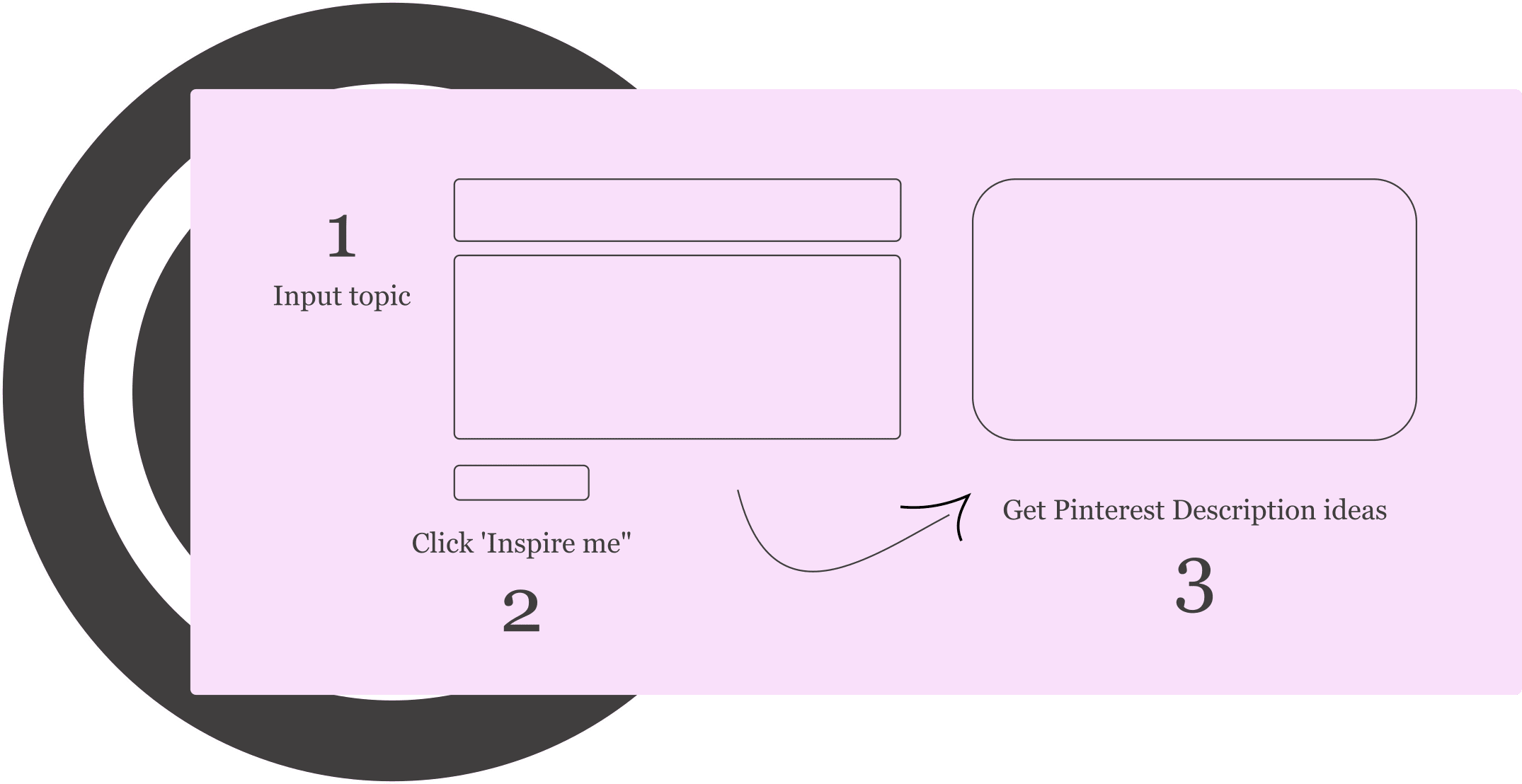 What is StoryLab.ai's Pinterest Description Generator?
StoryLab.ai is an online tool that generates content ideas and marketing copy for you.
Is creating your Pinterest Descriptions taking you too much time? We got you covered!
Simply describe what you would like to post about and hit the 'Inspire me" button.
Our A.I. generator will give you inspirational examples to add to your list of potential Pin Descriptions.
Run the tool as often as you need to create your perfect next Pinterest posts.
Why you should invest time in creating great Pinterest Descriptions
Pinterest is a special Social Media platform as it is also a search engine where great pins can be found for months and even years after they've been published. Many other Social channels value freshness. Meaning, social posts either get traction fast, or they disappear from the algorithm.
Creating a great Pin that does well in Pinterest's algorithm takes a great visual, title and description. We understand that creating great Pin Descriptions at scale can be tough. That's why we're thrilled to share with your our AI Generator.
Simply create a free account and start creating Pinterest Description ideas in a click of a button.
Make small adjustments where needed. and you're good to go!
It's time to get some great traction from your Pinterest marketing efforts!
Write great Pinterest Descriptions in half the time
There is nothing worst than staring at a blank piece of paper. StoryLab.ai's Pinterest Description Generator helps you to get new ideas and even complete copy with a click of a button.
Get inspired by how diverse and funny copy our tool generates for you. Our Marketing Copy Generators run on GPT-3. Trained, as the largest and qualitatively best Natural Language Processing model.
Get started for free.