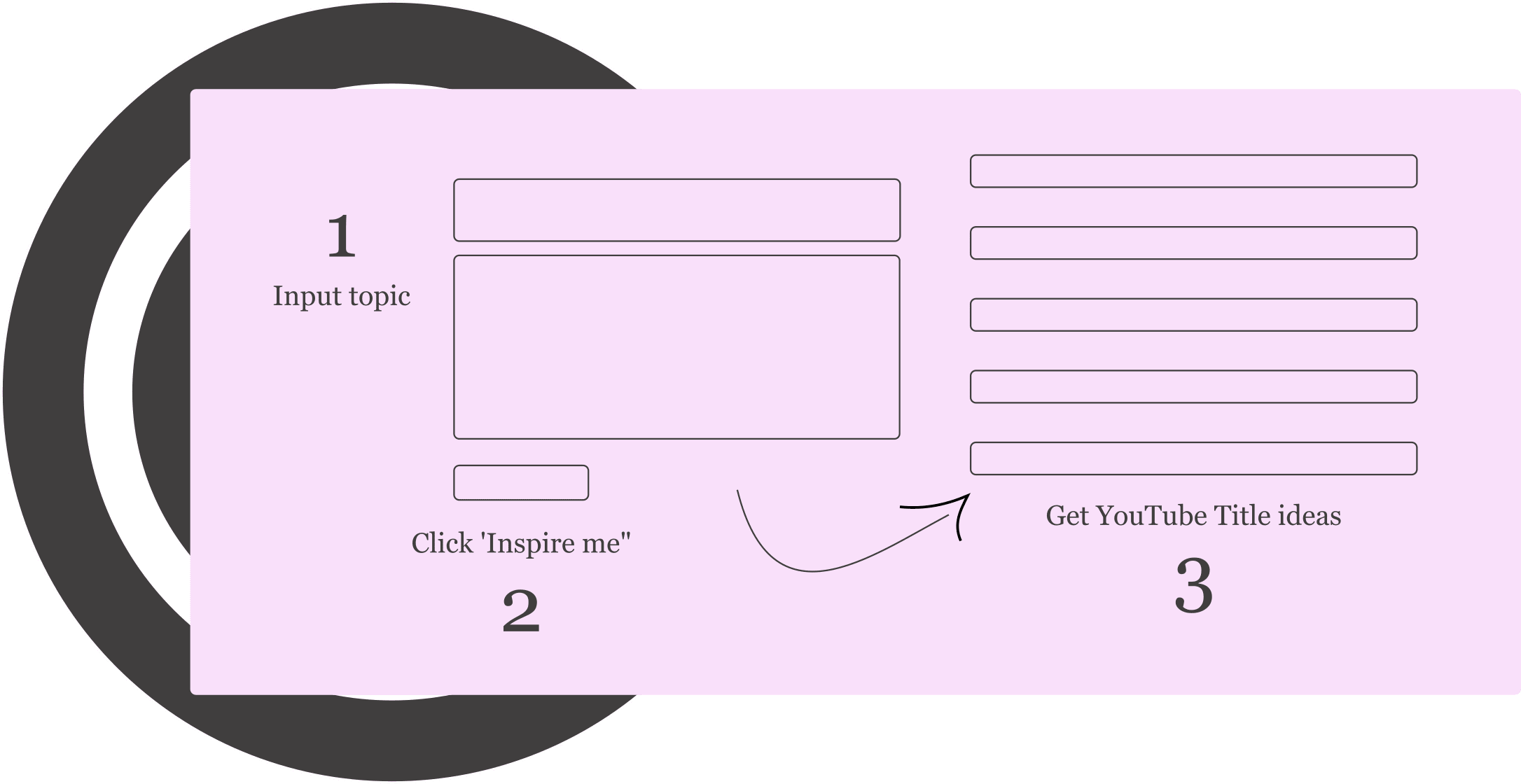 What is StoryLab.ai's YouTube Title Generator?
StoryLab.ai is an online tool that generates content ideas for you.
Are you struggling to find the perfect YouTube Title for your next video? We got you covered!
Simply enter your company name (optionally), describe your product and hit the 'Inspire me" button.
Our A.I. generator will give you inspirational examples to add to your list of potential YouTube Video Titles.
Run the tool as often as you need to create your perfect YouTube video(s).
Why you should invest time in creating great YouTube Video Titles
When scrolling through YouTube or Social Media, what draws your attention?
It's the headline and image of the video or post.
We all know this. Yet, many content creators just take 2 minutes to come up with a video title and the first one they come up with, is in their view the winner.
This is suboptimal to say the least.
You have spent so much time on creating a great video, a great image to draw attention, just to have a suboptimal video title.
YouTube is the second largest search engine in the world. Your video title and description are crucial for letting YouTube know what your content is about so they can show it to more relevant people.
Write great YouTube Video Titles in half the time
There is nothing worst than staring at a blank piece of paper. StoryLab.ai's YouTube Video Title Generator helps you to get new ideas and even complete copy with a click of a button.
Get inspired by how many different ways there are to describe your video title. Our Marketing Copy Generators run on GPT-3. Trained, as the largest and qualitatively best Natural Language Processing model.
Get started for free.