How to use Power Words to Write Effective Marketing Copy
It's time to get people to take action!
Everyone has desires and fears something.
When writing Marketing Copy, one can choose to add power words to evoke an emotion and get people to take action.
Of course:
"With great power comes great responsibility"
One can only hope that it's being done ethically.
Spoiler: that's not always the case.
But just because there are unethical marketers, doesn't mean you should not strive to understand your audience and write clear copy that illustrate why this piece of content, product or service is for them.
The world always self-regulates.
The word 'clickbait' only went mainstream after marketers created a ton of headlines that overpromised or were just very misleading.
That did not end well for them. They saw their traffic dropping and brand were not taken seriously anymore.
Let's see how we can use Power Words in an ethical way and when and how you should use them.
Starting with what Power Words actually are.
What are Power Words
Power words are single words or short sentences that can be used to evoke an emotion and get people to take action.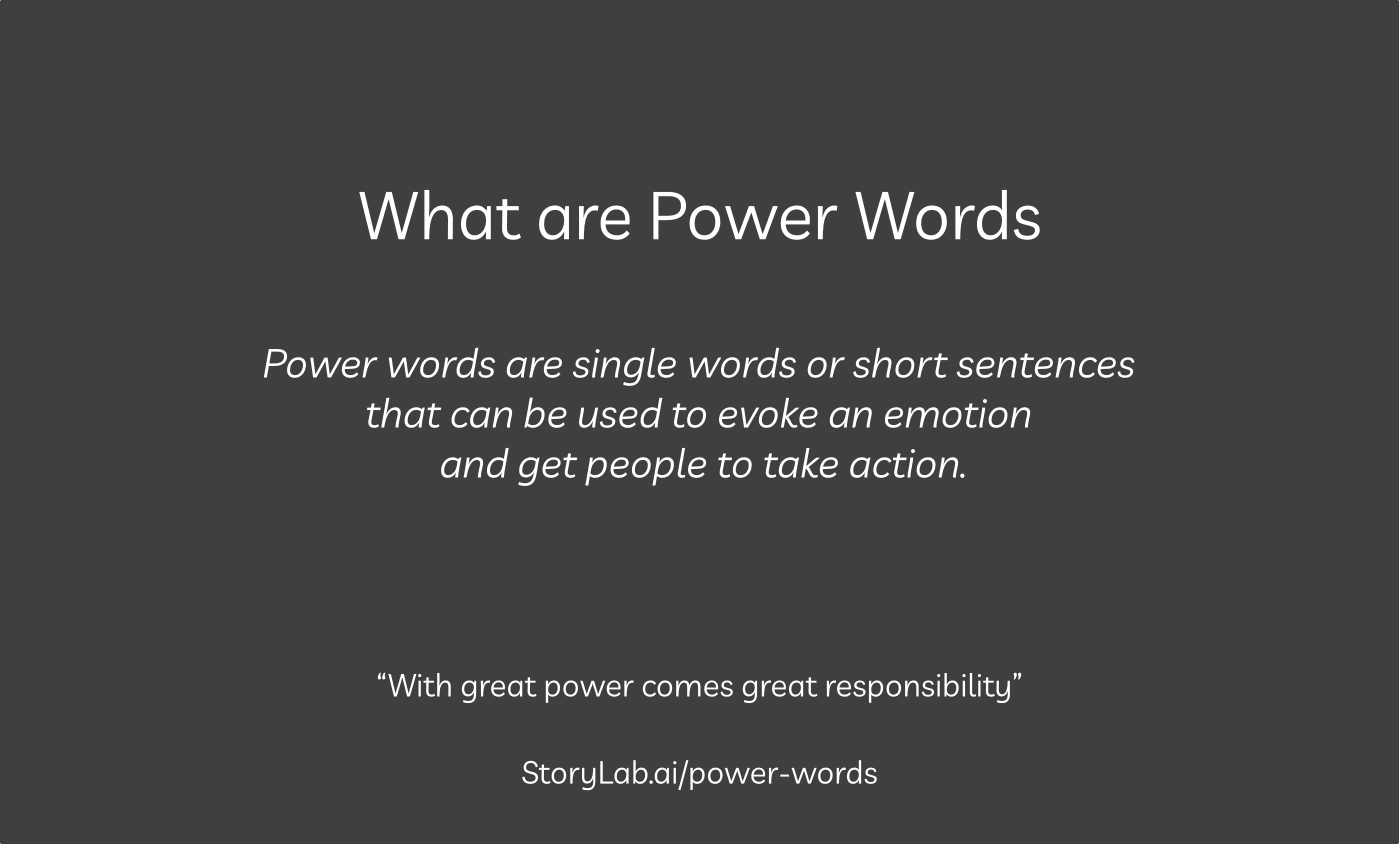 Why use Power Words when writing marketing copy
If done well, it can be a win-win situation for the reader and writer.
The reader can quickly understand what the value is and why they should click (or not) and the writer can showcase their value and entice people to take action.
Power words are all around you. In the emails you receive, the social media posts you scroll through, the search results in Google, you name it.
Can you imagine that the value would not be visible only after you've clicked?
That wouldn't be great!
So power words can be a win-win for writers and readers.
Let's get into a couple of use cases.
Power Words use cases for Marketing Copywriters
Using Power Words in your Blog Post Titles
Let's say you just finished writing a blog post.
Let's also imagine that you actually care about your blog post title and are taking the time to write a couple of variations and select the best one.
Why not. Let's also say that you used our Blog Title Generator to create a couple of variations (see how that looks like in the image below).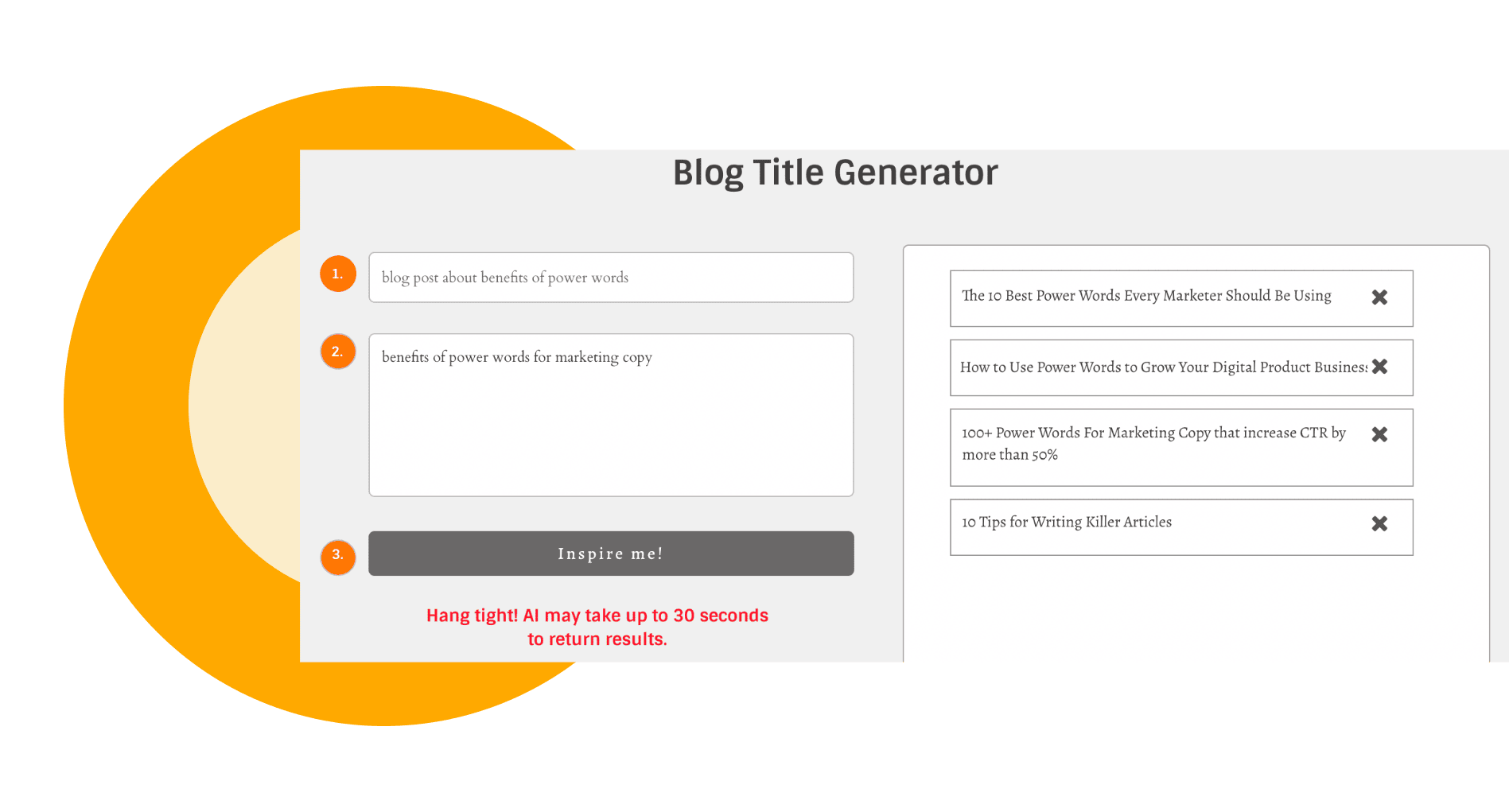 You now have a couple of variations for your blog post title and it's up to you, the human writer, to decide if these variations will do or if you want to click that 'inspire me' button once again and get more examples and, it's to you to add your own creative touch to your outputs.
Actually, you see that all headlines that our generator has created consist of power words already. We'll make them bold:
The 10 Best Power Words Every Marketer Should Be Using
How to Use Power Words to Grow Your Digital Product Business
100+ Power Words For Marketing Copy that increase CTR by more than 50%
10 Tips for Writing Killer Articles
Let's see what makes them power words and what the hidden message behind each individual word / short sentence is.
These are the best power words. We took the effort to go through thousands of power words and compile a list of only the best. We hope this saves you time. But also, you Should Be Using them because every marketer does so… if you're not using them… what does that say about you?
With these power words you can Grow your business. Pretty straightforward. Do this and reach your goals.
Increase CTR by more than 50%. Same as growing your business but this one is more concrete. What will actually improve my business by using power words.
Write Killer articles! This one does not have as much depth as 'should be using' for instance does. It's simply saying that your article will rock!
So you see that it's not that easy to select the right power words for even your blog title. And here we have just 4 examples. There are thousands of words you could choose from!
How to select the right Power Words for your Marketing Copy
There are a couple of things you need to decide on before taking a look at a big list of potential power words. For instance, do you want to walk the ethical route or not?
Do you want to tap into primal desires and fears of people and write marketing copy that sounds a bit like:
5 ways to lose weight and finally find your perfect partner.
Or copy like:
5 ways to lose weight with the help of your peers.
We're not judging. You can now even blame it on AI.
So it starts with ethics and then it goes into understanding what your audience really wants.
Let's get back to the imaginary Power Words article that you've written.
Does your audience want to read your article so that they can:
Write better copy?
Improve their CTR?
Grow their business?
Stop being a crappy marketer?
Do they want to see results fast?
Is it a 'hack'?
Will it give them a competitive edge?
Knowing why they would like to read your article and take action will help you decide on the type of power word you should use.
More Power Word Use Cases
Power words are not only used in blog post titles. You can use them in your Email Subject Lines, YouTube Titles, and other short copy you create.
And yes. We have AI Copy Generators for that too. Here they are:
Next to headlines, you can also use them in your Social Media posts to get people to take action (like, comment, subscribe, click to read the article), in your email copy, in your ads, and for your call to actions (CTAs) on your website.
Since you're asking, here are our AI Copy Generators to help you do the heavy lifting: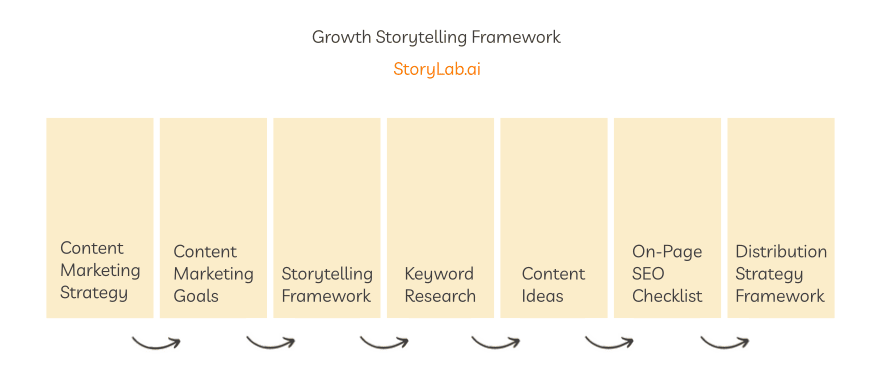 Author bio: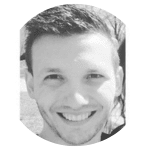 Raul Tiru: Raul loves to build companies and help startups and scale-ups grow. Raul started his first website when he was 17 years old, has held several growth marketing positions in fast-growing companies, and has helped companies via his Freelance Marketing services. You can find Raul on his community GlobalOwls where he helps Nonprofits and Startups to do better marketing.
Join the StoryLab.ai Community
Where Brand, Demand, and Content Go — to
Grow.
Unlimited Social Learning + Unlimited AI Generated Copy.
Ask the moderators (30+ years of experience) and other community members anything related to marketing and growth and get Unlimited access to the entire Unlimited StoryLab.ai Toolkit.