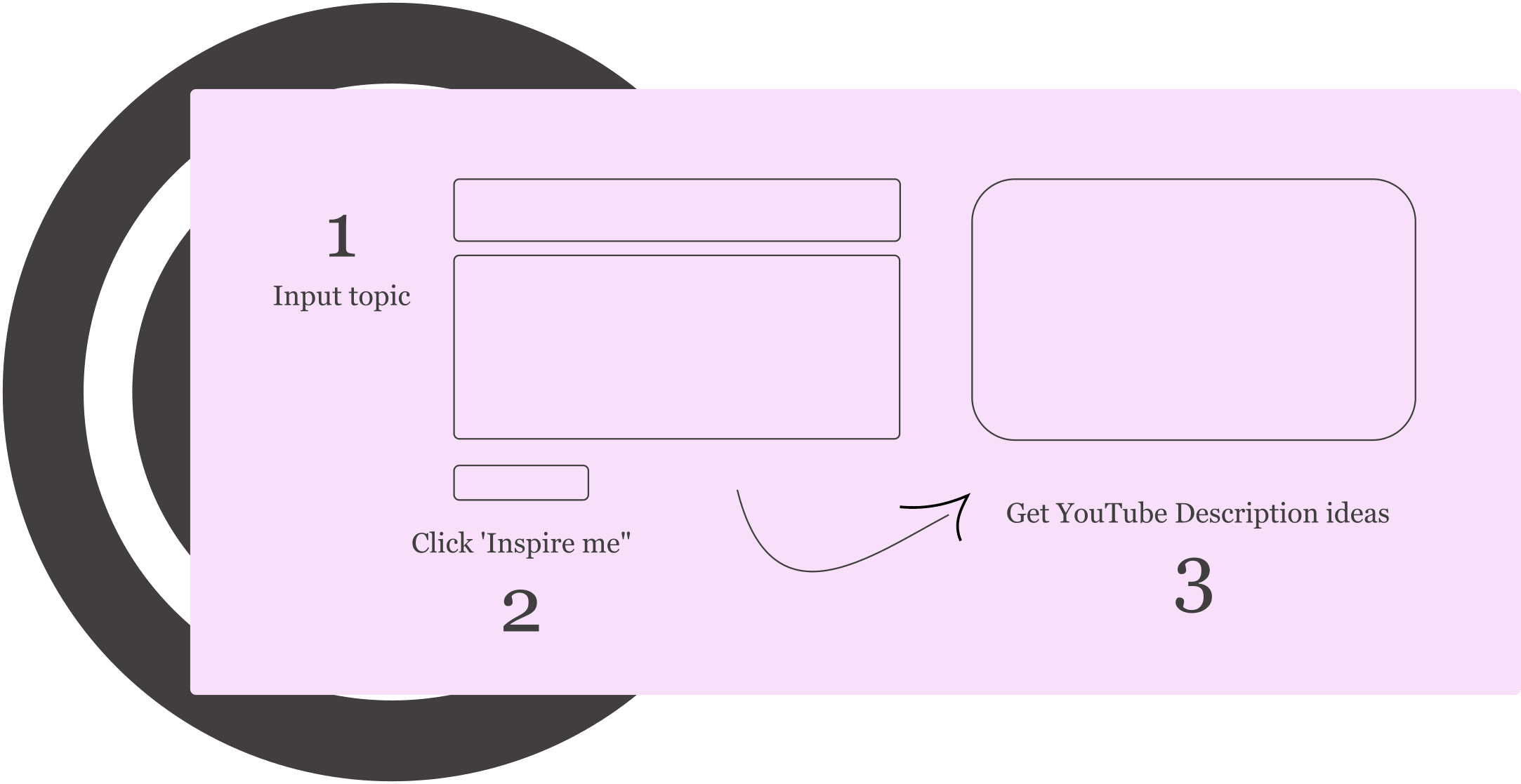 What is StoryLab.ai's YouTube Description Generator?
StoryLab.ai is an online tool that generates content ideas for you.
Are you struggling to write the perfect YouTube Description copy? We got you covered!
Simply enter your company name (optionally), describe your video content and hit the 'Inspire me" button.
Our A.I. generator will give you inspirational examples to add to your list of potential YouTube Descriptions.
Run the tool as often as you need to create your perfect next video copy.
Why you should invest time in creating great YouTube Descriptions
YouTube is the second-largest search engine in the world.
As a search engine, it needs information to understand what your video is about in order to show it to relevant people that might like to watch it.
YouTube's tech is pretty sophisticated. It can pick up information from the video itself, but the more you help the search engine out, the better your chances of attracting relevant people that might otherwise not have known that your video exists.
Next to your YouTube Title, you should also invest time in your video description.
Let people know what the video is about, and why they should care to watch it. Try to evoke an emotion and make sure to add relevant keywords when possible.
Next.
Add information about yourself, where they can find you, and add a clear call to action. What do you want people to do after watching your video? Visit your website, comment, answer a question?
Lastly, add three relevant hashtags that match your video best. This helps YouTube learn even more about your video and to whom the algorithm should show it. The hashtags will be displayed in your description section and just beneath the video.
If you're looking to do a YouTube Audit, you might find it difficult to write or rewrite dozens or hundreds of video descriptions. StoryLab.ai's YouTube Description generator can help you do the heavy lifting.
Write great YouTube Description copy in half the time
There is nothing worst than staring at a blank piece of paper. StoryLab.ai's YouTube Description Generator helps you to get new ideas and even complete copy with a click of a button.
Get inspired by how many different ways there are to describe your YouTube video. Next to generating new ideas and creating new copy, you can reword existing YouTube video descriptions with our paraphrase generator.
Our Marketing Copy Generators run on GPT-3. Trained, as the largest and qualitatively best Natural Language Processing model. Check out our resource hub and see how AI Marketing can help you reach your goals faster. The time to start using this new technology is now.
Get started for free.