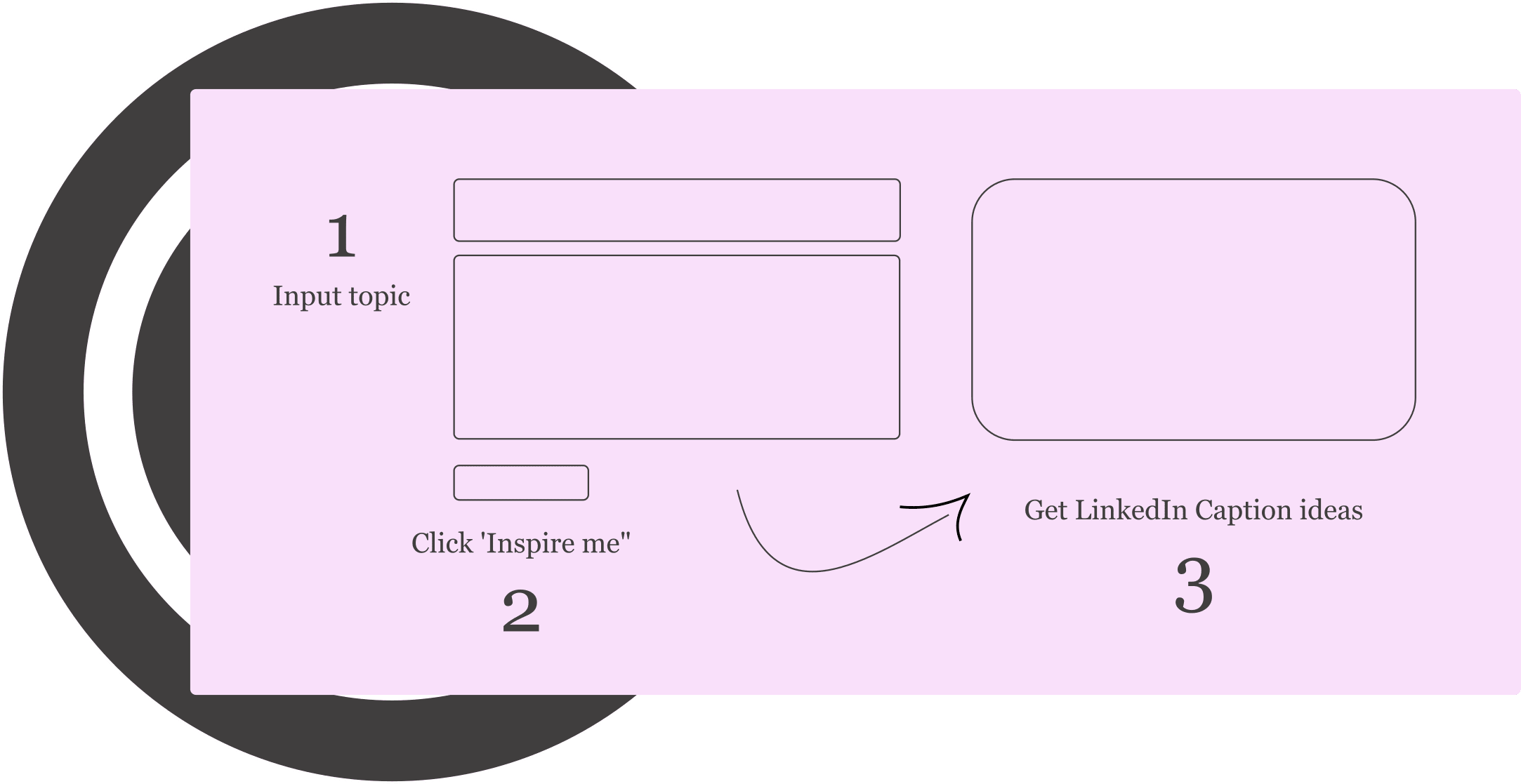 What is StoryLab.ai's LinkedIn Caption Generator?
StoryLab.ai is an online tool that generates content ideas for you.
Are you struggling to find the perfect Caption for your LinkedIn post? We got you covered!
Simply enter your company name (optionally), describe what you would like to post about and hit the 'Inspire me" button.
Our A.I. generator will give you inspirational examples to add to your list of potential LinkedIn Captions.
Run the tool as often as you need to create your perfect next Post(s).
Also perfect if you want to schedule LinkedIn posts for the coming days or weeks.
Why you should invest time in creating great LinkedIn captions
LinkedIn is becoming a Content Powerhouse.
Gone are the days that you would only log in to check updates from (former) colleagues or see what new job opportunities are on the horizon.
Individual content contributors and companies are seeing a vast increase in impressions, engagement, clicks, and conversions from the LinkedIn platform. Creating great LinkedIn posts is a must if you want to tap into the large audience that is on the platform.
Our LinkedIn Caption Generator can help you come up with new ideas and inspire you to create awesome LinkedIn posts.
Set up your LinkedIn Marketing Strategy and become an industry leader. StoryLab.ai helps you to tell great (micro) stories. After publishing an article, note down the challenges, solutions, and promised lands that you have discussed, head over to our LinkedIn caption generator and create 10+ stories (LinkedIn posts) that will truly inspire your audience to take action.
Everybody reacts to a different story. Don't just post 'check out our new article' on LinkedIn. Guide them through all the goodies that you've been researching and discussing.
Write great LinkedIn Captions in half the time
There is nothing worst than staring at a blank piece of paper. StoryLab.ai's LinkedIn Caption Generator helps you to get new ideas and even complete copy with a click of a button.
Get inspired by how many different ways there are to describe your LinkedIn Captions. Next to generating new ideas and creating new copy, you can reword existing LinkedIn Captions with our paraphrase generator.
Our Marketing Copy Generators run on GPT-3. Trained, as the largest and qualitatively best Natural Language Processing model. Check out our resource hub and see how AI Marketing can help you reach your goals faster. The time to start using this new technology is now.
Get started for free.