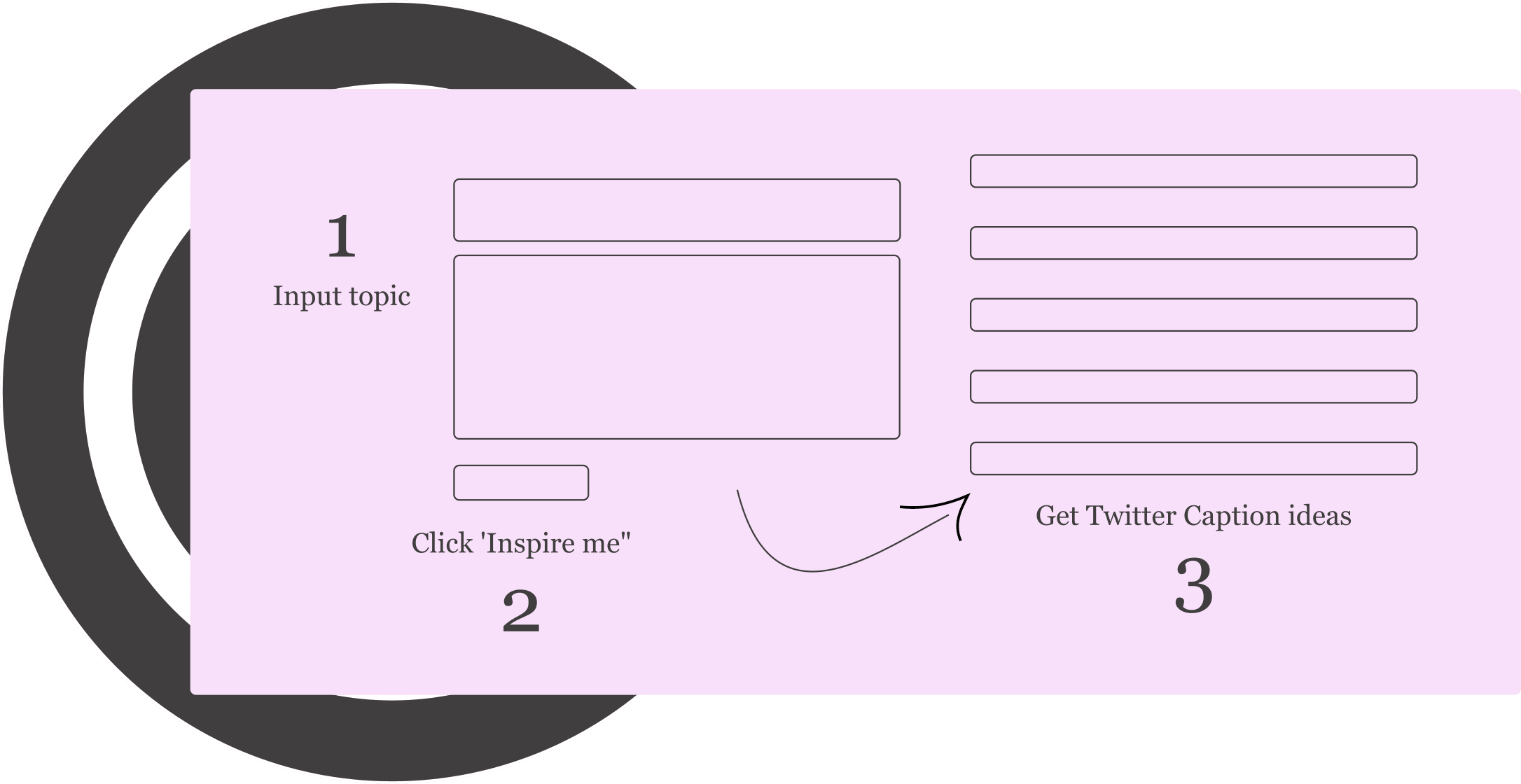 What is StoryLab.ai's Twitter Caption Generator?
StoryLab.ai is an online tool that generates content ideas for you.
Is creating your Twitter Captions taking you too much time? We got you covered!
Simply describe what you would like to Tweet about and hit the 'Inspire me" button.
Our A.I. generator will give you inspirational ideas to add to your list of potential Twitter Captions.
Run the tool as often as you need to create your perfect next Tweets.
Why you should invest time in creating great Twitter Captions
Of all the Social Media platforms, Twitter is pretty unique. Tweets don't last as longs on Twitter compared to other platforms. Some researches even indicate that after 18 minutes, a Tweet becomes pretty much invisible if it did not get the momentum it needed.
Therefore. Creating great Twitter Captions is even more important than Facebook or Instagram Captions.
And.
How do you do that at scale?
Write great Twitter Captions in half the time
There is nothing worst than staring at a blank piece of paper. StoryLab.ai's Twitter Caption Generator helps you to get new ideas and even complete copy with a click of a button.
Get inspired by how many different ways there are to describe your Twitter Captions. Next to generating new ideas and creating new copy, you can reword existing Twitter Captions with our paraphrase generator.
Our Marketing Copy Generators run on GPT-3. Trained, as the largest and qualitatively best Natural Language Processing model. Check out our resource hub and see how AI and Social Media Marketing go hand in hand and can help you reach your goals faster. The time to start using this new technology is now.
Boost your Twitter Marketing with great content
Twitter can be a great platform to be heard, grow a following and engage with your fans.
Sure. If you were on the platform from the start, you would have been better off. The algorithms were different and Twitter was not saturated with billion of accounts (including bots).
But that does not mean that you can not benefit greatly from being active on Twitter.
The first thing you need to do when not having a large following yet is engaging.
Engage with people in your niche. Write quality comments, add your 2 cents in conversations and get noticed.
At the same time, be sure that you have great content on your profile so when you get noticed, people can see what kind of content you create and curate and can decide if the want to follow you.
Make use of StoryLab.ai's Twitter Caption Generator. See it as your buddy. You ask, the tool answers. See how the both of you can knock your Twitter Marketing efforts out of the park.
Get started with AI Marketing for free.