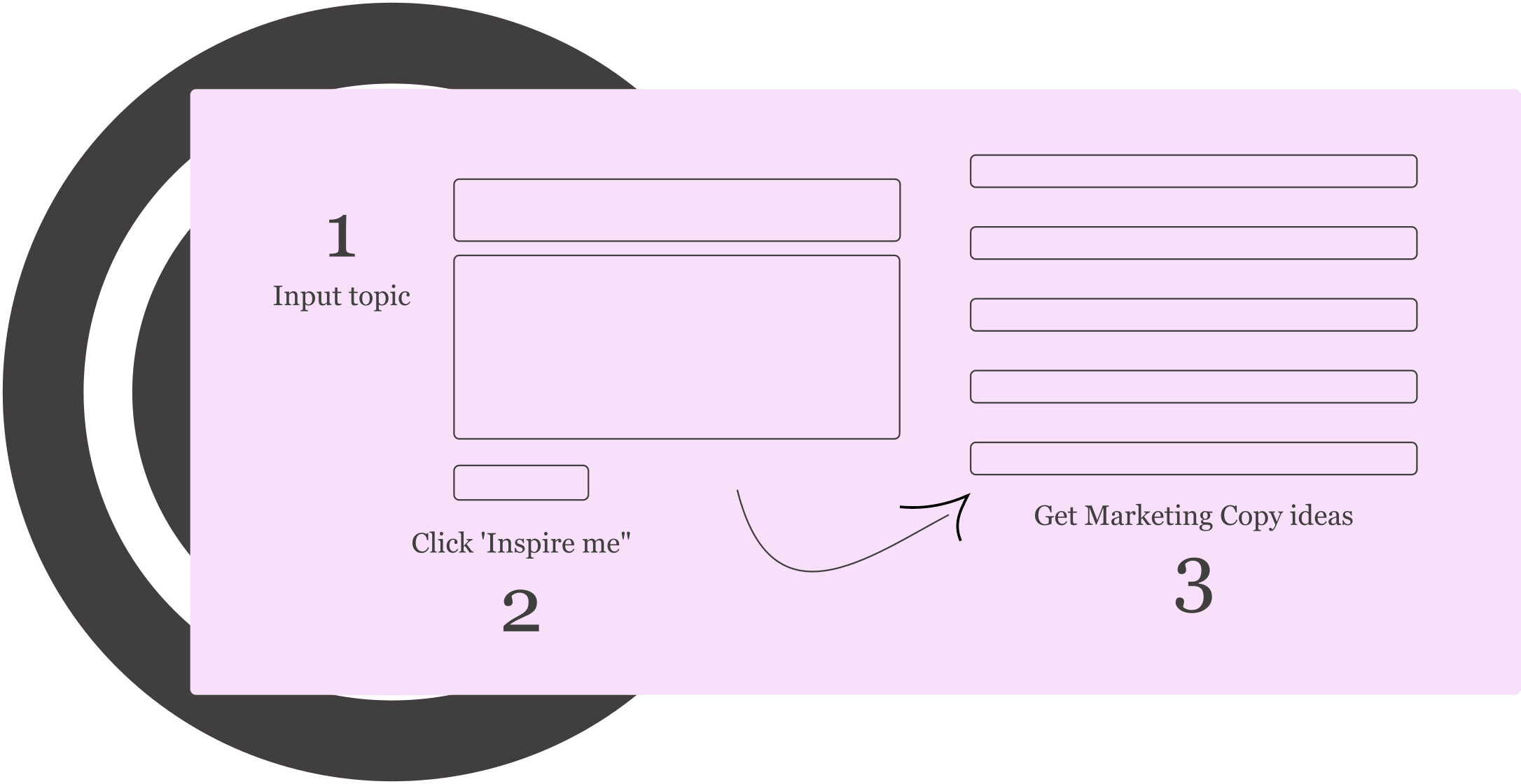 What are StoryLab.ai's Marketing Copy Generators?
StoryLab.ai is an online tool that helps you write better copy. Fast.
Are you struggling to find the perfect Blog Title, Google Headline or Description and more? We got you covered!
Simply enter your company name (optionally), describe your product and hit the 'Inspire me" button.
Our A.I. generators creates Marketing Copy better and faster.
How to get the most out of our AI Marketing Copy Generator
The Magic that happens when technological and human superpowers work together
They're coming for our jobs! Or: they're making our jobs easier.
Whichever side you're on — AI marketing copy generators are here, and it seems like they're not going anywhere soon.
As long as we're all here, maybe it's time to think about how to get the most out of our AI marketing copy assistants.
What AI marketing copy generators can do for you
The major upside of AI marketing copy generators in general, of course, is that you as a content creator or multiple hat marketer won't have to stare at a blank page or screen ever again.
That's great in and of itself.
Use our generators to generate ideas for stories. Ideas for titles, outlines, intros, ad copy, blogs, e-mails, and more.
But then:
let your unique, human creativity and insight come to play.
Use the ideas the generators are giving you as writing prompts. Use them to have something to riff off of. Edit, add, rearrange using your own unique insights, knowledge, experience, thoughts, and feelings — to create something of actual value for your audience.
When you're done, let a human reader read your story (this can be you, dear human). Keep fishing for feedback and make your stories better — and improve your writing skills.
That's how you get the most out of your AI marketing copy generator.
And out of yourself.
If you need some inspiration. Check out our AI Marketing resource hub where you can find multiple use cases or check out our Marketing Copy Examples.