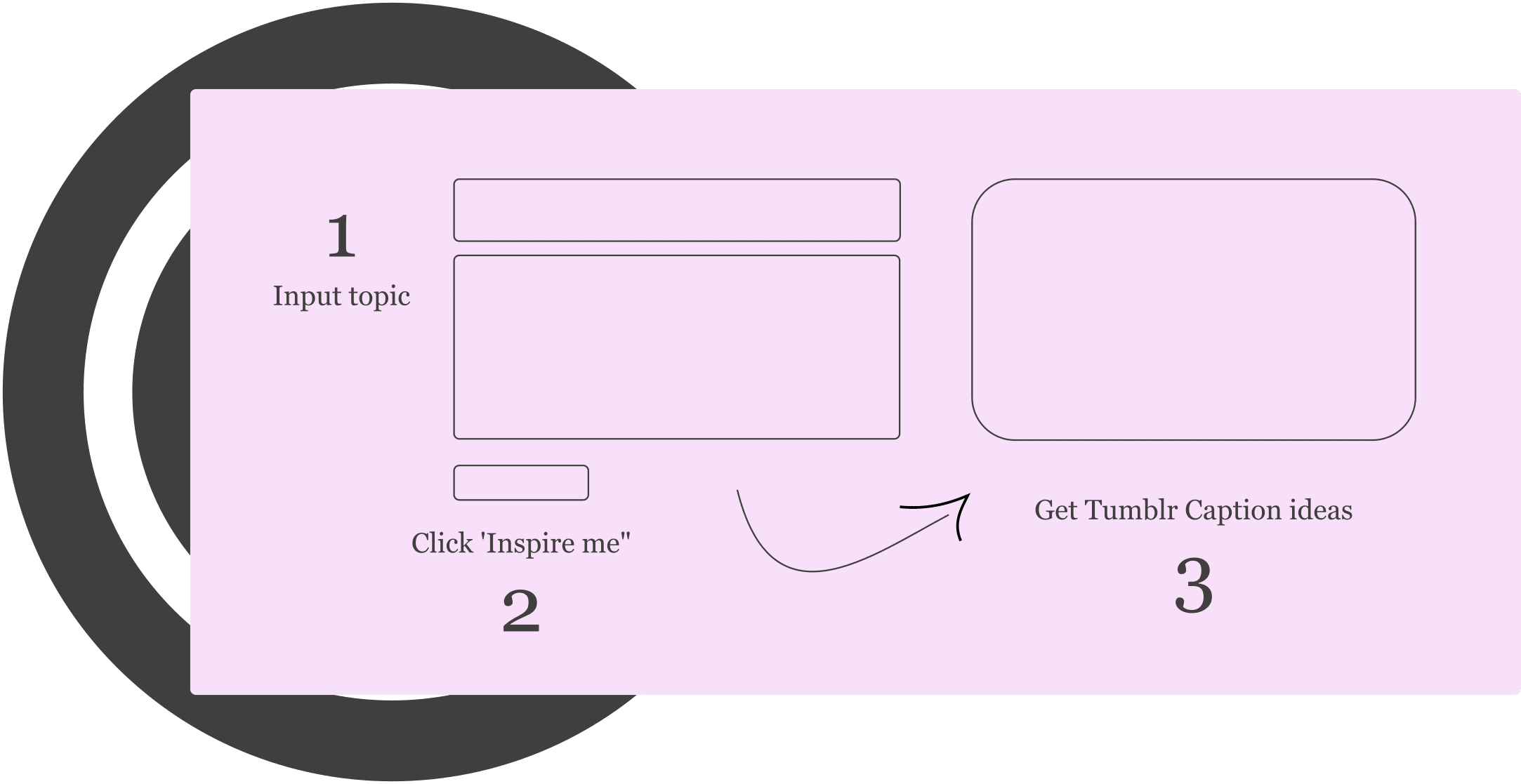 What is StoryLab.ai's Tumblr Caption Generator?
StoryLab.ai is an online tool that generates content ideas for you.
Are you struggling to find the perfect words for your Tumblr caption? We got you covered!
Simply enter your company name (optionally), describe your post and hit the 'Inspire me" button.
Our A.I. generator will inspire you to write great Tumblr captions.
Run the tool as often as you need to create your perfect next post(s).
Why you should invest time in creating great Tumblr Captions
Tumblr is a vibrant community of likeminded people.
In order to engage your following and new audiences that have never heard about you before you need two things:
Great creatives (images or videos)
Great copy
Having great creatives helps you stop people from scrolling past your post and having great Tumblr captions helps you add depth to your message, provoke emotions and get people to join the conversation.
Our Tumblr Caption Generator helps you to come up with better captions. Fast.
Write great Tumblr Captions in half the time
There is nothing worst than staring at a blank piece of paper. StoryLab.ai's Tumblr Caption Generator helps you to get new ideas and even complete copy with a click of a button.
Get inspired by how many different ways there are to describe your Tumblr Captions. Next to generating new ideas and creating new copy, you can reword existing Tumblr Captions with our paraphrase generator.
Our Marketing Copy Generators run on GPT-3. Trained, as the largest and qualitatively best Natural Language Processing model. Check out our resource hub and see how AI Marketing can help you reach your goals faster. The time to start using this new technology is now.
Get started for free.