Blog Title Capitalization
Why You Should Do It And Best Practices
I'm sure you've asked yourself at least once or twice why some marketers use capitalization in their blog post titles, others don't and why others choose to only use capitalization for certain blog post titles and… what the best practices are.
First things first.
There are no rules.
Proper grammar would dictate that you should only use capitalization for the first letter of the first word of a sentence, for names, and some other exceptions.
When blogging, you don't per se use proper writing like you would when you're writing an essay.
The reason that marketers use capitalization for their blog post titles is to stand out better and to make titles easier to scan when browsing on Social Media or in Search Engines.
For instance:
Blog title capitalization – why you should do it and best practices
V.S.
Blog Title Capitalization – Why You Should Do It + Best Practices
Which title stands out more?
You could also do a third variation where you only use capitalization for words you want to stand out. Meaning, not using it for short words:
Blog Title Capitalization – Why you Should do it + Best Practices
Blog Title Capitalization Options
You basically have three options:
Only capitalize the first word of the sentence
Capitalize words that you want to have stand out
Capitalize all words.
We usually choose option 3. We just like how it looks and find it is still easy to scan and it stands out.
Blog Title Capitalization And SEO
Be mindful that some Google displays Title Tags based on pixels but most tools give indications of the correct range based on number of characters. If you capitalize a lot of all words in your Title Tag and your tool shows that you are just within the number of character limit, you most likely are beyond the limit because capitalized words take more pixels than non-capitalized words.
To find the perfect keywords to use for your Blog Title, check out tools like Semrush. If you use our link, you can get 14 days for free to try out their tool and find the keywords you need to rank well on Google.
Blog Title Capitalization and Blog Title Generators
At StoryLab.ai, we want to help you to write more. Write better and Grow faster. Our AI Marketing Copy Generators like our Blog Title Generator help you to do just that. Please be mindful that we also believe that you should add a human touch to all generated copy. Capitalization is one of those human touches.
Related articles
Author bio: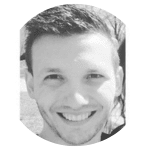 Raul Tiru: Raul loves to build companies and help startups and scale-ups grow. Raul started his first website when he was 17 years old, has held several growth marketing positions in fast-growing companies, and has helped companies via his Freelance Marketing services. You can find Raul on his community GlobalOwls where he helps Nonprofits and Startups to do better marketing.
Join the StoryLab.ai Community
Where Brand, Demand, and Content Go — to
Grow.
Unlimited Social Learning + Unlimited AI Generated Copy.
Ask the moderators (30+ years of experience) and other community members anything related to marketing and growth and get Unlimited access to the entire Unlimited StoryLab.ai Toolkit.