What is Demand Generation? [Infographics + FAQs]
And how it differs from Lead Generation
Demand Generation has many definitions but they usually differ because people are trying to tailor the definition to fit their business needs which is usually to create a need for their product.
Why Demand Generation?
If we believe that on average only 3% of our audience is in-market at any given time, we must try to get a foothold earlier in the process.
What is Demand Generation?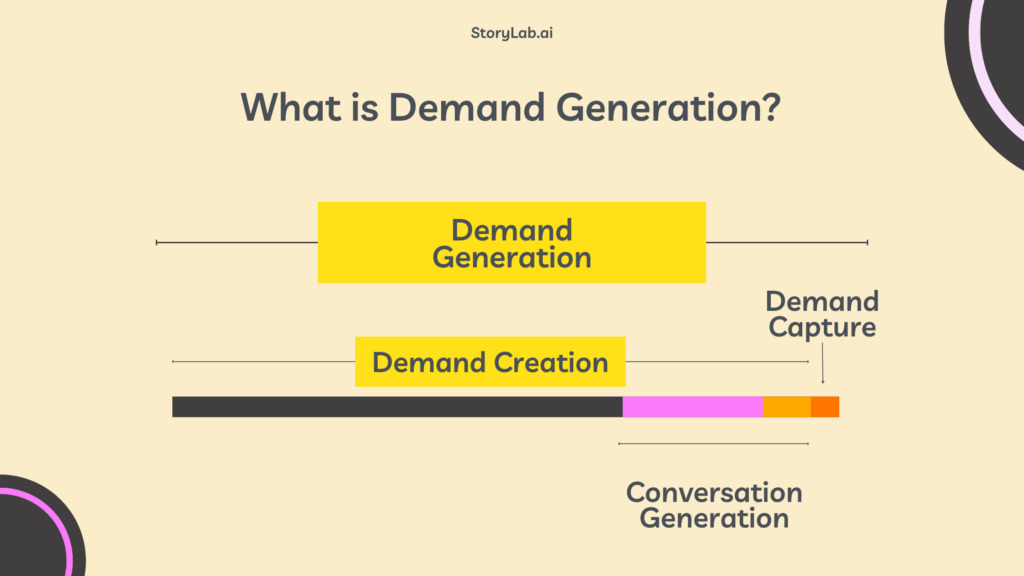 Demand Generation is the revenue arm of any marketing team. Demand generation is all about creating and accelerating a predictable pipeline for your sales team. From creating demand to capturing it, the focus is to use inputs from brand and product marketing to drive pipeline and revenue. Demand generation is responsible for building brand awareness, increasing traffic, and driving predictable net new, retention, up-sell pipeline, and revenue.
The ultimate goal of Demand Generation will always be driving predictable pipeline and revenue. Driving the business is the responsibility of this team, that means focusing on capturing and creating demand.
To be successful demand generation marketers must focus on hitting short-term pipeline and revenue objectives without losing sight of the long-term brand and education strategy focused on prospects that aren't ready to buy.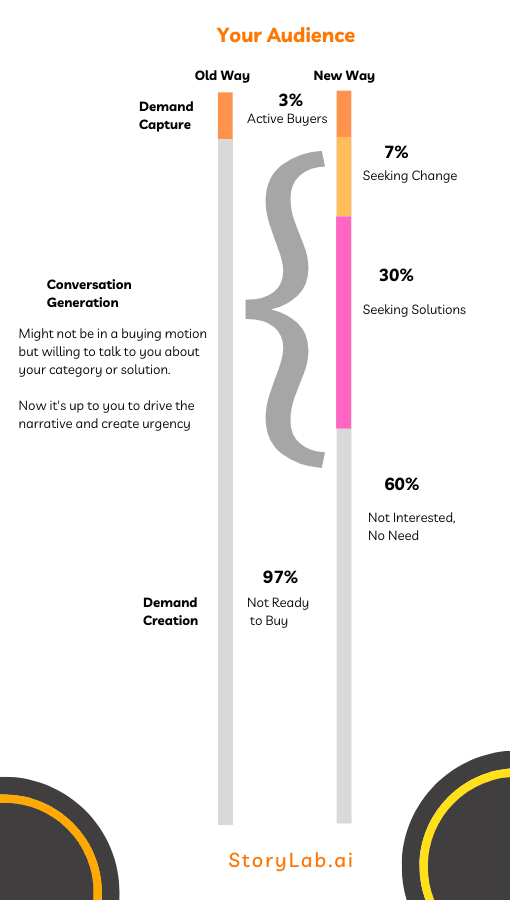 Differences between Demand Generation and Lead Generation
The original goal of lead generation was to cultivate prospects for your business but today the requirements have loosened and the goal is to collect contact information. This leads to poor results from many marketing activities because prospects are prematurely sent to the sales team for follow up The problem with the typical lead generation flow is that you are pushing people into a sales motion that are simply trying to self-educate on a topic, full stop.
Demand Generation is about educating and supporting your audience wherever they are in their journey. The emphasis here is on alignment with sales to drive revenue. Demand generation splits into demand creation and demand capture. This means that we are either collecting demand that has already been created or building future demand by educating the market the categories where your product is a solution.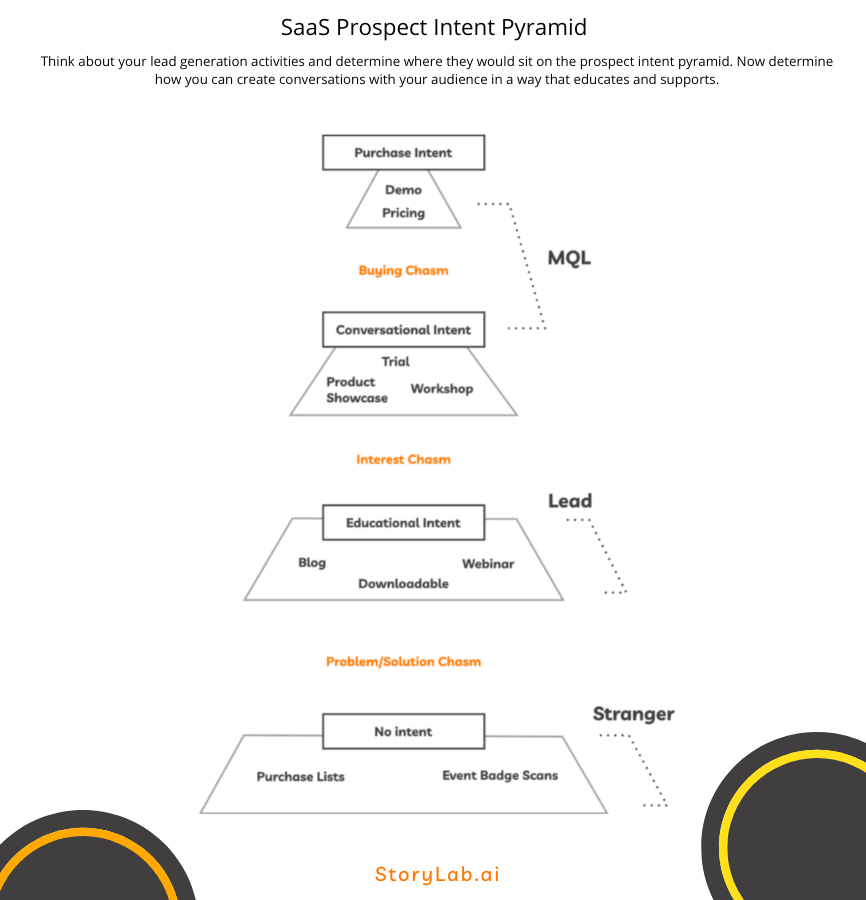 Demand Generation encompasses
Demand creation;
Conversation generation;
And demand capture.
To cultivate long-term relations with your audience by educating and supporting them with the ultimate goal being to drive conversations and revenue.
What is Demand Creation?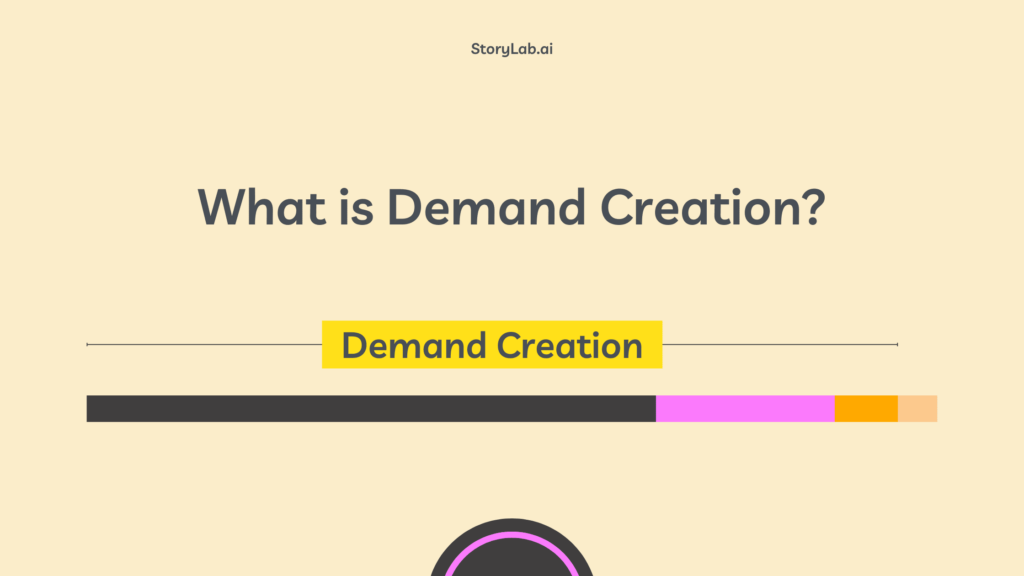 Demand creation educates and supports your audience before they are ready to buy. Information about problems that are closely related to your category builds your profile as thought leaders and the go to source for these topics. Creating demand is an important function for long-term growth, we can also call this building awareness. To paraphrase Chris Walker, "Demand Creation is making your target audience aware of your category, company, and solution."
Building awareness for your category, brand, and solution through educating and supporting your audience. Providing valuable tangential information that helps your audience do their jobs better. In order to create demand, we need to own the channels that help us accomplish this. Social, Content Syndication, Community, SEO, and Lifecycle all help us to create demand with our audience, prospects, and existing customers.
What is Demand Capture?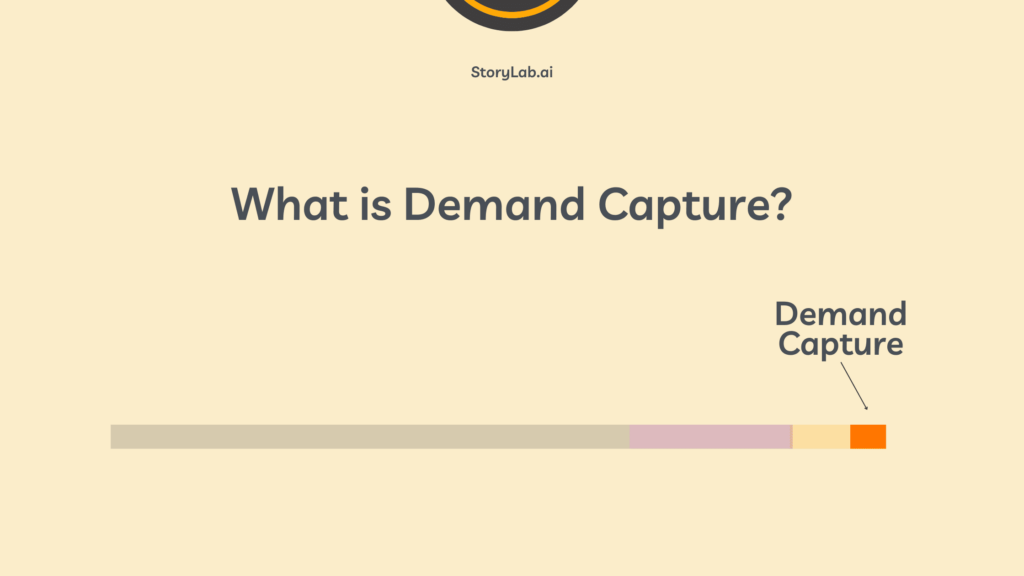 Demand capture is focused on getting prospects, that are already in-market, searching for a solution, and looking to purchase. These folks generally come from channels like paid search, review sites, or direct traffic because of 'dark social' or word of mouth.
What is Conversation Generation?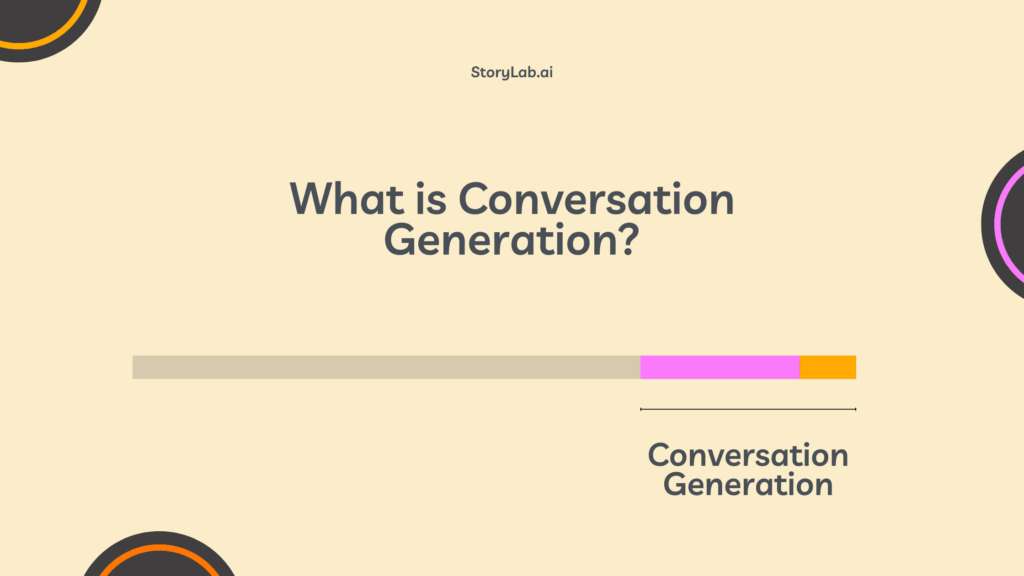 Conversation generation looks to fill the void between these two by creating 1:1 and 1:few moments where your audience to request to talk to you. These moments take place earlier in the buying process than typical demand creation activities, before they are ready to buy. Doesn't it sound much better to get prospects to request conversations with you early in their buying process rather than assuming you know when they are ready to buy? This allows you to drive the narrative and create urgency before the ever talk to sales.
What is Lead Nurture?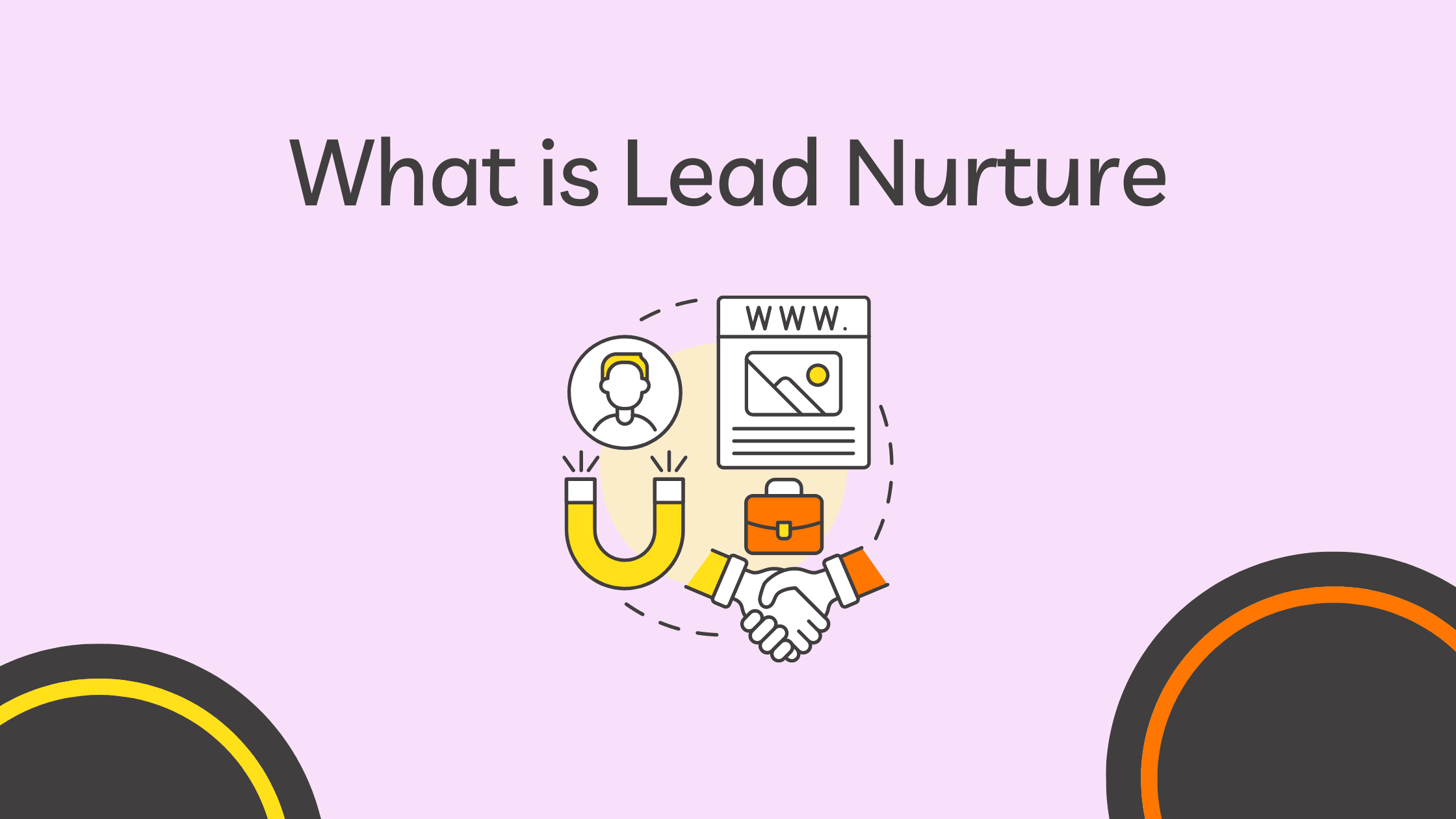 Nurturing prospects is continuing to educate them after the initial collection of their contact information with the objective of eventually turning them into customers. This is usually done through email nurture campaigns and retargeting ads that are meant to progress prospects through the buyers journey. What generally happens is marketing use lead scoring on these educational moments to arbitrarily determine when someone is ready to talk to sales. Lead scoring is a way to assume a prospect is interested in purchasing your solution based on engagement with your content.
What is Account-based Marketing (ABM)?
ABM is about narrowing the focus of the entire commercial team to focus on a subset of the total ICP at any given time. This narrowed focus allows the team to use a more personalized approach by better understanding the problems of a few companies or segments. The team can this create content and assets that help this select few become better at their jobs. From a marketing perspective, ABM is generally managed by someone on the demand generation team. It is vital that the DG team aligns their activities to support the go-to-market strategy of the company, including managing the ABM activities.
What is Intent Data?
With the growth of ABM, intent data has become a hot topic. Intent data is similar to lead scoring but at an account-level and scores activities outside of the prospect company's engagement with you. While this can be valuable in prioritizing your target accounts from day to day or week to week, it is just another assumption on the intent of the prospect.
Measuring Success – Demand Generation Metrics
Top level demand generation metrics revolve around pipeline, revenue, and spend. Its also helpful to measure conversion rates split between demand capture and demand creation activities. Demo, pricing, and contact us vs. non-purchase intent actions. Then channel metrics can help you improve efficiency.
Demand Generation FAQs
How to get started with a Demand Generation Strategy?
Before getting started with any demand generation campaigns, you need to have an understanding of your customers, what their pains are, where the congregate, and how your solution helps them do their job better. Once you understand your audience you can start to develop content that educates, assets to support them, and create 1:1 or 1:few conversational moments. Showcases, masterclasses, workshops, etc.
Demand Generation Myths
Demand Generation is Top of Funnel Outbound: Demand Generation isn't limited to top of funnel content and activities. Demand Generation is responsible for driving revenue and limiting the role to only top of funnel removes the focus of pipeline and revenue. This believe would also remove demand capture from the remit of the demand generation team.
Demand Generation is Demand Capture: Demand Capture is collecting the contact information of prospects that are ready to have a conversation with you. Generally, through Demo request only but creating conversation earlier in the process through conversation generation should also be in the mix. This is different than lead generation where you are collecting contact information in exchange for a content offer.
Demand Generation is Demand Creation: Demand Creation is a subset of Demand Generation that supports building awareness for your category, company, and solution. If you've read this far, you already know that Demand Generation is bigger than solely focusing on Demand Creation.
Demand Generation is Not Lead Generation: As mentioned early, Lead Generation is a tactic that focuses on capturing demand. The problem is that it gets used earlier in the process where marketers should be creating demand through educational content. Allowing prospects to consume content without forcing them into a sales process while also offering those that are ready to easily request conversations with us.
Demand Generation is Not Performance Marketing: Performance marketing is within the Demand Generation Remit but doesn't cover everything that Demand Generation is accountable for. Performance marketing would be responsible for spend and engagement regarding their ads but wouldn't be directly responsible for pipeline and revenue.
Jump back to a section
Author bio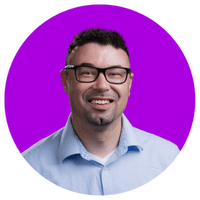 I build businesses, brands and people by creating unique experiences that make a positive impact. I take prospects from thinking "what is this?" to saying "I need this!"
Brian Cohen is also the Co-Founder and CEO at StoryLab.ai. You can find more info about Brian on LinkedIn.