AI for Social Media Marketing
How to use Artificial Intelligence to reach your Goals faster
We've gone from static Social Media Tools to AI (Artificial Intelligence) helping Social Media Marketers to create more and better content.
AI is being used in Social Media Marketing to create written content, video content, schedule, analyze, and more.
In this post, we'll dive deeper into how AI can help you create more and better Social Media content in less time so you can focus on what really matters: engaging and connecting with your followers and audience.
In this article:
AI Social Media Marketing Strategy
We've already created an extensive resource on creating a social media marketing strategy. You can check it out here:
Additional resource: Creating a Social Media Marketing Strategy
What we want to look at in this post is how AI fits into your Social Media Marketing Strategy.
Every organization is different of course. You might have a multiple hat marketer on board or even an AI Social Media Manager. So depending on your structure and resources, it might be different for you.
A couple of things that have always been true were:
Creating social media posts took a lot of time;
Engaging with your followers and audience was often overlooked;
Content often was only been shared once on a social media platform.
Here are some known Social Media Marketing Challenges:
Declining organic reach and engagement rates;
Posting high-quality content consistently;
Increasing ad costs;
Falling engagement rates and fewer post interactions;
Coming up with new and engaging content ideas;
Creating authentic 

relationships

;
Telling great stories;
Taking a stance and creating unique content;
Finding creative freedom;
Brand Consistency across all platforms;
Creating high-quality visuals;
Choosing the right channels;
Getting people (colleagues included) to share;
Speeding up approval processes;
Standing out;
Measuring ROI;
Not seeing results fast enough and 

quitting

.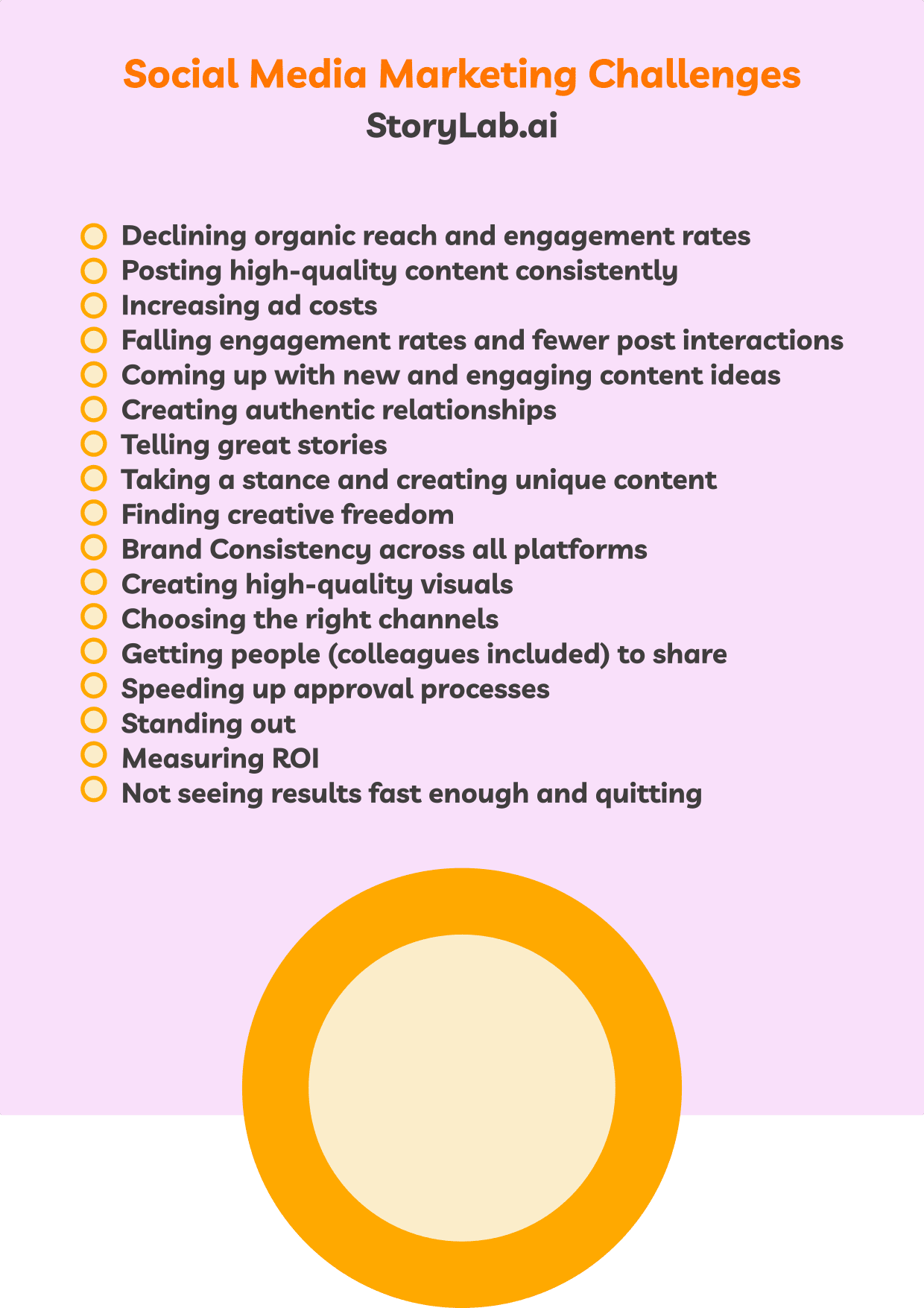 So where does Artificial Intelligence fit into your Social Media Marketing Strategy?
AI can help boost creativity, help you come up with new content ideas faster, helps you speed up content creation, so you can engage more with your followers and audience.
AI Social Media Content Generators
Social Media Marketers spend a lot of time on coming up with ideas on what to post next and creating content:
Written content (captions)
Visuals
Video
Artificial Intelligence is here to help.
We believe that AI is here to assist marketers and not to take away their jobs.
Humans want to connect with humans. So a human touch will always be crucial.
But let's have a look at how AI can help.
How AI helps to come up with new Social Media Ideas
Let's say you know you want to create a couple of Social Media posts about AI Marketing but you just need some inspiration. Some angles to get you going to spark some creativity.
Simply go to StoryLab.ai's Content Idea Generator and type in some keywords on AI Marketing.
Check out what we got in the first run below. You can re-run the tool as often as needed to get a nice list of potential new social post ideas.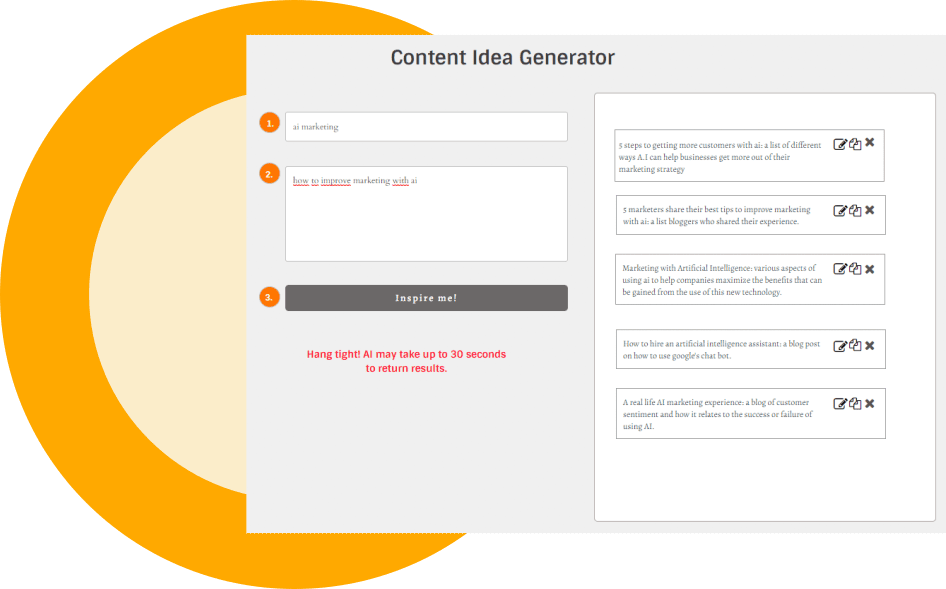 Social Media Caption Generator powered by AI
We hope the AI Powered Content Idea Generator helped you speed up the process and helped you to create a nice list of social post ideas in minutes instead of hours.
Let's win some time by creating social media captions with the help of the AI-powered Social Media Caption Generator.
I simply took one of the ideas the content idea generator gave me and pasted it into the Social Caption Generator and it gave me two solid caption ideas: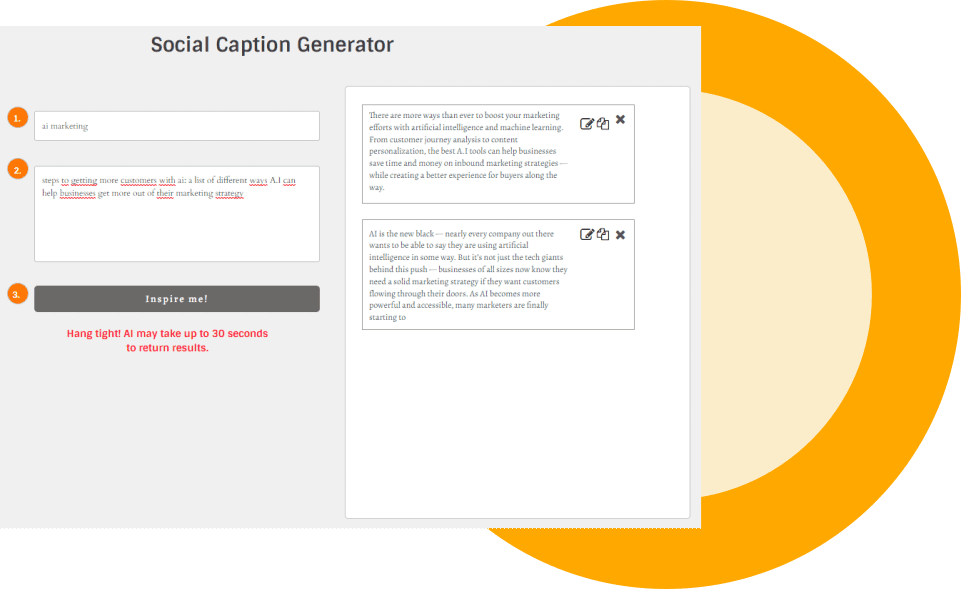 I now have the choice between saving them and adding my human touch or re-running the generator until I get results I like better.
Social Media Marketers often write multiple social captions for any given topic and schedule it for the coming weeks or months.
It's often difficult to come up with new variations of how to describe a given topic a fourth or fifth time.
With the AI Caption Generator, you can have a buddy 24/7 to help you out and spar whenever you need to.
AI Social Media Tool for the Pros
If you really want to take it up a notch, check out the AI-Powered Blog to Social Media Post Generator. Simply copy/paste a piece of text from a blog post and get up to 25 different social media captions. This way, you can promote your content from different angles and really get people excited about your topic / content over a longer period of time.
But the tool isn't just about quantity – it's about quality too. Each social media post is crafted to optimize engagement and drive traffic to your blog. We take into account each platform's best practices and guidelines to ensure that your posts are seen by as many people as possible.
Check out this short video to learn more:
Benefits of AI in Social Media
AI can help you become more creative and help you save time to invest in what matters most; learning about your audience and engaging with them on social media.
At the core of Social Media Marketing there is the people and community aspect.
The more you engage and learn about the pains and goals of your audience, the bigger your impact.
We understand that you might have a posting quota. Thus, posting regularly on social is a priority. AI can give you back valuable time to take on new, more impactful tasks.
Future of AI in Social Media Marketing
AI has come a long way and it will keep becoming better. The role of AI in Social Media Marketing will increase in the future as it has in the past.
Social Media Marketers will embrace the power of AI content creation, predictable modeling, scheduling, and all other goodies more and more.
The time is now to start playing around with AI.
Take this step-by-step guide, create a StoryLab.ai account and start playing around with AI and learn how it can help you speed up content outputs.
The time to get on board is now.
We're here to help you along the way.
Author bio: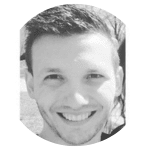 Raul Tiru: Raul loves to build companies and help startups and scale-ups grow. Raul started his first website when he was 17 years old, has held several growth marketing positions in fast-growing companies, and has helped companies via his Freelance Marketing services. You can find Raul on his community GlobalOwls where he helps Nonprofits and Startups to do better marketing.
Join the StoryLab.ai Community
Where Brand, Demand, and Content Go — to
Grow.
Unlimited Social Learning + Unlimited AI Generated Copy.
Ask the moderators (30+ years of experience) and other community members anything related to marketing and growth and get Unlimited access to the entire Unlimited StoryLab.ai Toolkit.