Content Marketing Goals & KPIs you Should Track in 2023
In this article
The importance of Content Marketing Goals and KPIs
If you're a blogger, a professional content marketer at a B2B or B2C firm and want to boost your Inbound Marketing Strategy, you need Content Marketing Goals and KPIs to know if your time and resources are well spent. 
What you write down, is where your attention flows.
Have you ever noticed that whenever you start writing down your goals, you think about them more often and you do slightly more your best to achieve those goals?
Next to keeping track of your time and resources are well spent, it's also a great tool to motivate you to reach your goals for next the month(s).
In this post, we'll be going over a couple of Content Marketing Goals and KPIs you should be tracking, how to set it up and we'll provide you a Google Sheet Template so you can get started right away.
Our Content Marketing Goals Template lives within our Growth Storytelling Framework which helps you reach your goals faster.
This framework also includes your Strategy, Keyword research, On-Page SEO checklist, Storytelling framework, and more.
You can access it here for free.
No email signup is needed.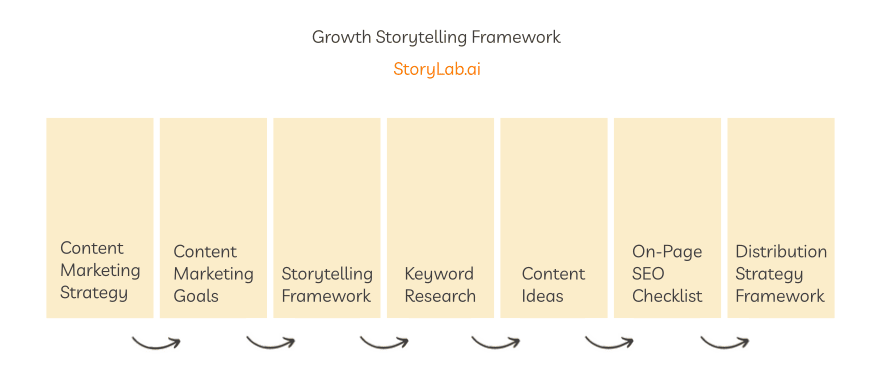 Content Marketing Goals and KPIs you should track
Your business is unique.
I get that.
That means that your goals and KPIs are also unique.
This guide and framework are to inspire you. It's up to you to make it your own over time. It's ok to start with just a couple of goals and KPIs if you've never done this before. It's also ok to vastly expand upon what we provide you. You are in control.
Check out Challenges, Goals and Statistics from researches
To help you out, we've done our research to find out per discipline what other marketers are struggling with, with goals they set and tried to find statistics so you can benchmark performances. Check them out below:
Set up Content Marketing Goals that motivate you and feed the bottom line
You should start with the end when setting up your goals and KPIs.
What is it that you need to achieve?
If you're ambitious, add 10% or 20% on top of that.
Then, think about how you can achieve that. Do you have previous data that can help you with your estimations? Do you know which channels have been successful?
Here's an example of how you can set it up:
I need $24,000 turnover by the end of the year;
That means that I need to make $2,000 a month;
I know that my email list has been our most successful channel;
I need at least 24.000 email subscribers by the end of the year;
That's also 2.000 new subscribers a month;
I know that SEO and Social Media Marketing have been the main drivers for new subscribers;
I also know that Twitter and Instagram has been our most successful Social Media Channels;
Every 10th visitor becomes an email subscriber;
So I need about 240,000 visitors by the end of the year;
That's about 20,000 visitors a month;
SEO brings in about 10,000 visitors a month;
Social Media Marketing brings in about 1,000 visitors a month;
So I need to grow at least 9,000 visitors this year and SEO and Social Media is going to be my main driver.
During this thought journey, there are multiple routes you could have taken.
The most important thing is to understand:
Where do you need to be?
What has been successful?
What can you scale?
Where do you need to invest time and resources?
Setting up your Content Marketing Goals and KPIs in our sheet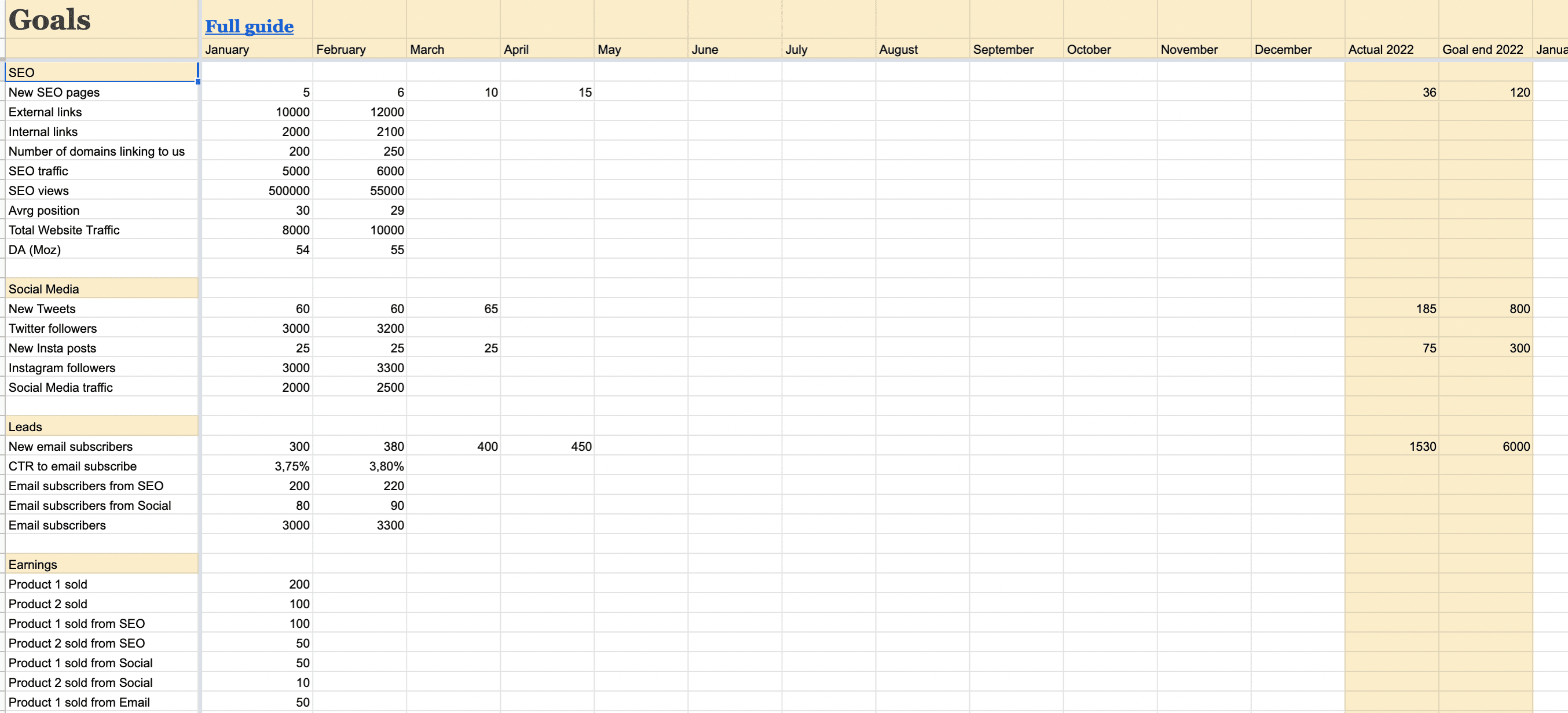 As you can see in the image above, we've already filled in a couple of possible goals and KPIs.
It's up to you which ones you delete / add.
What you can also see is that we separated them in a couple of buckets:
SEO
Social Media
E-mail marketing
Revenue
This is also something you can expand. Maybe you're big on Video Marketing. Maybe you're getting a lot of traffic from Medium and Quora and what you prioritize and keep track of that. You name it.
You see that January and February are fully filled in with fictional numbers and that March only contains a couple of numbers.
The numbers of March the goals.
You can select which ones you want to pre-fill in and hope to nail and for how many months.
One month ahead or one quarter or the entire year?
On the right, you see two yellow columns.
One is for the actual numbers you've hit so far and the second is the goals.
You can also play around with the end goals of the year. See what works best for you.
Access the template here for free.
Related articles
Author bio: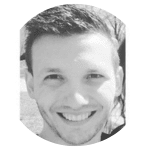 Raul Tiru: Raul loves to build companies and help startups and scale-ups grow. Raul started his first website when he was 17 years old, has held several growth marketing positions in fast-growing companies, and has helped companies via his Freelance Marketing services. You can find Raul on his community GlobalOwls where he helps Nonprofits and Startups to do better marketing.
Join the StoryLab.ai Community
Where Brand, Demand, and Content Go — to
Grow.
Unlimited Social Learning + Unlimited AI Generated Copy.
Ask the moderators (30+ years of experience) and other community members anything related to marketing and growth and get Unlimited access to the entire Unlimited StoryLab.ai Toolkit.