The Important Categories of Demand Generation
Demand Generation is that umbrella that covers Demand Creation, Conversation Generation, Demand Capture, and pipeline acceleration. Our co-founder and CEO, Brian Cohen explains this in this short video. Be sure to watch till the end and subscribe to our YouTube channel.
Author bio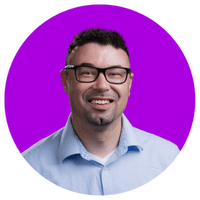 Brian has 15+ years as a marketing strategist and visionary leader with a track record of transforming the marketing function and propelling it to new heights for several SaaS companies as an advisor, consultant, and employee. He has spearheaded highly successful campaigns that captivated target audiences, optimizing the marketing funnel to maximize conversion rates, and accelerate sales cycles.
Brian Cohen is also the Co-Founder and CEO at StoryLab.ai. You can find more info about Brian on LinkedIn.
Video transcript (auto-generated)
Demand Generation is an interesting topic.
It's a large portion of marketing it's not all of marketing. It's not everything that we do but it's how we create awareness through how we convert someone to an
opportunity and to a sale.
We break that up into categories generally. Most often you'll hear about Demand Creation which is at early stage of awareness and education and supporting our audience. Then we talk about demand capture which is anyone that's already looking for a solution like ours whether that is because we created the demand our competitors created the demand or some third party created the demand for this category.
Then we want to capture that we also really emphasize as we're looking to get better at winning deals we want to emphasize what does it look like to accelerate our pipeline. Can we speed up that sales process by providing the right information at the right time for our audience and the entire buying committee so how can we support those efforts?
But if we think about demand creation and demand capture. Demand capture for example is folks that are already in Market. If they're in Market we know that  that is 3%. We estimate that being 3% of our total Market at any given time.
So if demand capture is 3%, then 97% the remainder out of a 100% is in demand creation mode. They want to learn, they want to be educated, they know that they have a problem although they may not be looking for a solution. All of these varying situations so what we want to look at in demand creation as well is conversation generation.
How do we generate conversations with our audience before they are ready to buy?
Before they're in that 3% demand capture mode right. So if we can start to have conversations early we get to start the buying process also a little bit early. We want to focus on educating and supporting our audience with one-to-one and on-to-few interactions. But we also know that if we can have
those types of conversations we get to drive the narrative and we get to create urgency right. Two of the the early indicators of a solid sales process.
So with that in mind just remember Demand Generation is that umbrella that covers Demand Creation, Conversation Generation, Demand Capture, and pipeline acceleration.
Join the StoryLab.ai Community
Where Brand, Demand, and Content Go — to
Grow.
Unlimited Social Learning + Unlimited AI Generated Copy.
Ask the moderators (30+ years of experience) and other community members anything related to marketing and growth and get Unlimited access to the entire Unlimited StoryLab.ai Toolkit.